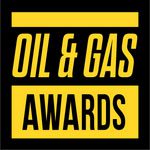 Total Safety was proud to accept the Consultancy of the Year award during the 3rd Annual Rocky Mountain Oil & Gas Awards held in Denver on Tuesday, March 10. The company was selected from a strong field of contenders by a prestigious panel of judges representing some of the top companies in the upstream oil and gas industry.
Other companies claiming the top Rocky Mountain Oil and Gas Awards can be found on the website.
Total Safety is a finalist in two more Oil and Gas Awards regional awards events — the Gulf Coast and the Northeast.  Texas Railroad
Commissioner Ryan Sitton will open the Gulf Coast Oil and Gas Awards in Houston on Thursday, March 19, at the Hyatt Regency.  President & Executive Director Lou D'Amico of the Pennsylvania Independent Oil and Gas Association (PIOGA) will open the event in the Northeast on Wednesday, March 25, at the Westin Convention Center in Pittsburgh.