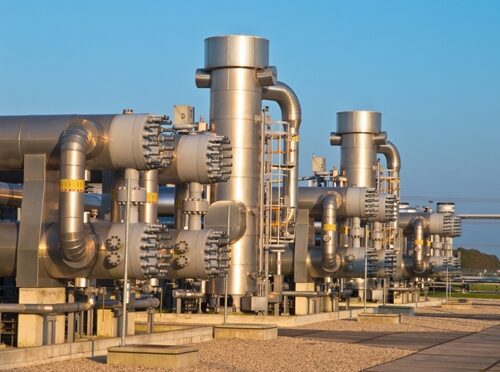 During the final days of the Obama administration, the U.S. Occupational Safety and Health Administration issued new instructions under its Process Safety Management program that affect the chemical national emphasis program.
According to Bloomberg BNA, the update (dated Jan. 17) says more chemical facilities and oil refineries will be subject to closer inspections by OSHA regulators. The rule is scheduled to become effective March 17, 2017.
Why introduce changes?
The old NEP was limited because inspections were confined to chemical facilities likely to only have used ammonia for refrigeration, facilities that likely used ammonia for refrigeration or sites where highly hazardous chemicals other than ammonia were used.
Thompson Hine LLP, in a Lexology​ brief, stated OSHA justified a need for the new NEP by highlighting the 69 enforcement actions brought against chemical facility employers in the last five years under its previous NEP. The safety agency also issued 24 enforcement actions on petroleum employers. Each enforcement action resulted in a fine of at least $100,000. Overall, Bloomberg BNA reported In total, OSHA issued 727 violations totaling nearly $3.1 million in fines in 2016.
The National Law Review further stated that OSHA believes highlighting the number of fines and a dollar amount shows the need for continuing and strengthening a PSM-focused enforcement system.
Who does the change target?
Safety BLR said the new NEP expands required regulatory compliance to facilities housing chemical amounts at or greater than quantities listed in the PSM program under standard 29 CFR 1910.119. Additionally, OSHA inspectors can also utilize data from the U.S. Environmental Protection Agency's Risk Management Program to further identify facilities for closer inspections.
When the new NEP is implemented, OSHA plans to compile a list of facilities to inspect across OSHA Regions I-X at the start of every year. Facilities previously cited for PSM violations between Jan. 1, 2000, to Sep. 30, 2015, will receive stricter scrutiny. However, facilities looked at within the last three years won't be subject to inspections under the revised NEP.
OSHA also plans to place identified facilities into one of four groups:
Chemical manufacturers.
Refiners.
Employers whose primary hazardous chemical is anhydrous ammonia.
All others.
If OSHA identifies a facility housing chemical levels above permissible levels (as defined in Appendix A of 29 CFR 1910.119), those facility managers will be required to take steps to reduce or avoid the risk of unplanned release.
What steps do facility managers have to take?
The National Law Review explained that under the new instructions, facility officers need to review their RMP. Additionally, they'll have to look over OSHA citations from the last six years — if they exist.
During an inspection, an OSHA inspector will provide a list of questions facility managers have to answer, and those questions will be pulled from the third edition of Guidelines for Hazard Evaluation Procedures.
Facility managers will also have to review design codes, equipment and on-site contractors to ensure those third-parties follow safety programs as well.
Impact remains unclear
While OSHA has laid the groundwork to target more chemical facilities and refineries, the impact of the change remains unclear because OSHA itself is shrouded in uncertainty.
As of late February, the U.S. Department of Labor still remains without a secretary after Andrew Puzder withdrew his nomination. President Trump's new nominee, Alexander Acosta, is still awaiting his hearing before the Senate Committee on Health, Education Labor and Pensions.
Without a new Secretary of Labor, OSHA remains without a Senate-appointed leader too. But when new leaders are confirmed, it's possible they'll delay, revise or rescind the rule before its implementation date.
Until the political uncertainty at OSHA subsides, chemical facility managers should still place a high priority on safety.
Proper housekeeping leads to safer workplaces
Chemical Engineering magazine stated that while larger safety issues in chemical process facilities (such as chemical handling, storage and personal protective equipment) are important, facility managers can't ignore small safety issues. Often, smaller incidents occur due to poor housekeeping procedures.
In an interview with Chemical Engineering, Rick Morgando from Kafko International, said facility managers should emphasize the importance of keeping work areas clean.
"The buildup of spills, dust and other hazards will certainly become safety issues if the cleanup of process and other facility areas is not a high priority," said Morgando.
Facility managers can ensure employees keep work areas safe by providing them with the right tools and cleaning equipment from Total Safety.