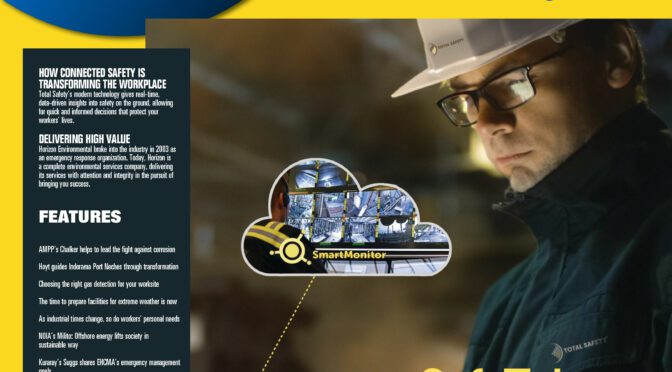 Total Safety's SafeTek, is the cover story for the September / October edition of BIC Magazine. In the article, Total Safety's VP of  SafeTek Worker Safety Technology, Clint Palermo,  begins the discussion with some great information on "Choosing the Right Gas Detection for your Worksite " in partnership with Blackline Safety.
Next,  Mr. Palermo dives into what is involved in connected safety and how Total Safety's new SafeTek offerings are meeting the demand to create safer job sites.  In the feature article "How Connected Safety is Transforming the Workplace" , we learn in detail the benefits of Total Safety's SafeTek Worker Safety technologies and how they apply in real-world settings.
A  focus on SafeTekSmartMonitor™ and the benefits of Total Safety's partnership with  Blackline Safety to create a modern, reliable, connected gas detection program that benefits confined space work as part of  SafeTek™ Worker Safety Technology offering is a main highlight.