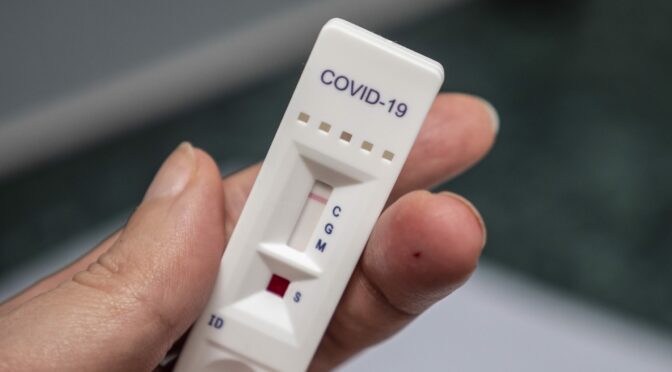 Worker wellbeing is what drives Total Safety to be one of the safest companies in the world. When the COVID-19 pandemic started, we quickly pivoted our resources to meet this unique demand for our customers. Our Medical Management Division went to work developing programs to meet the standards issued by the Centers for Disease Control (CDC). As the pandemic evolves, so does Total Safety's offerings.
We are proud of the work our Medical Management Division has done to support our clients in navigating the new CDC guidelines and keeping facilities running as safely as possible. Our customers agree that our Medical Management services have been the key to helping implement new safety standards including (but not limited to) our on-site services such as, temperature screenings, COVID-19 CDC wellness interviews, and COVID-19 antibody testing. (See all Services here)
During the beginning of the pandemic, reliable COVID-19 antibody testing was almost impossible to acquire. But, as testing procedures improved, and quality products started being produced, Total Safety was able to source two of the highest-quality most accurate antibody tests available.
If you are wondering if COVID-19 Antibody testing could be part of your back to work tactic – we are here for you! We have been doing COVID-19 Antibody testing for over a month in locations all over the US. We have screened workers departing for offshore locations, workers in the petrochemical environment working in confined spaces, and multiple municipal workforces in Indiana. (Download a case study)
What to Expect.
Our Team of Medical Professionals come to your worksite or designated location (US only)
We interview each person for COVID-19 exposure and wellness questionnaire
We perform an easy finger-stick test on each person
In less than 10 minutes the person will have the results of their COVID-19 antibody test.
Results show:

The development of antibodies indicating a past infection.
The development of antibodies indicating a recent infection.
Negative antibodies indicating no exposure to COVID-19.
For more information about our COVID-19 antibody test, please call (or email) us for more information.
Contact: Mark Barker  | mbarker@totalsafety.com |