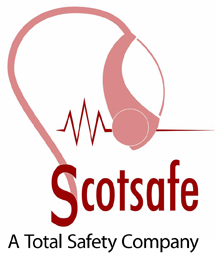 HOUSTON–"We are very pleased to announce this most recent acquisition and to welcome the Scotsafe team to Total Safety," said David E. Fanta, Chief Executive Officer of Total Safety. "By adding this experienced team and strategic offering to our suite of services, we can provide a more comprehensive offering to the strategic North Sea and surrounding markets and respond to our clients more expediently."
Scotsafe provides a variety of safety equipment and services including gas detection systems and equipment, breathing air, fit testing, and other critical safety systems and personnel; all a strong complement to Total Safety's current UK services. Founded in 1991, Scotsafe provides service for both the land-based and offshore energy industry in the North Sea market out of its office in Aberdeen, Scotland.
Adrian Scott, Scotsafe's founder, stated, "This is a very exciting time for our employees and clients. The synergy between our two companies will allow for market growth and employment opportunities, I'd like to thank all the customers, suppliers and staff who have contributed to our success so far and look forward to delivering the enhanced capabilities the new dynamic partnership will provide."
Specific financial terms of the acquisition were not disclosed.
For more information on Total Safety and how we can equip your company with industrial safety services and equipment, give us a call at 888.44.TOTAL.
Total Safety – The Best Minds in the Business!