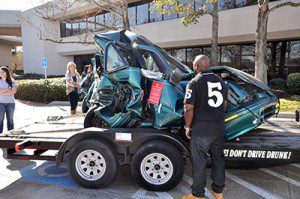 Dear Total Safety Employees and Friends,
Total Safety employees around the world came together at their local offices on Jan. 18 to celebrate Safety Day.  In fact, about 3,000 Total Safety employees assembled in 10 different countries within a 24-hour time period, in a very well-orchestrated and global event.  From Dubai to North Dakota, South Africa to Australia more than 50 Total Safety locations held meetings covering a variety of safety topics.  I will take you though some of my observations at the events that I attended, below.
Our strategy as a company is centered on delivering unmatched EHS performance for our clients.  This involves the mitigation of health, safety and environmental risks that our clients have in their hazardous locations, worldwide.  We do this by having the best people in the business, the best equipment, innovative processes and a broad set of service offerings.   We also execute against this strategy by setting a great example.  On our Safety day, we had something to celebrate as a group — in 2013 we set a world-class example.  In fact, 96% of our locations operated without a recordable incident (as defined by OSHA), and our global Total Recordable Incident Rate finished the year at 0.26 – truly a world-class figure.  While our goal will always be ZERO (and we will get there…), the results in 2013 are a fantastic step in that direction.  Thanks to all of you for remaining diligent, thinking ahead and staying safe.
On Safety Day, I had the opportunity to participate in two of our events in the Houston area and have been pleased to hear of other successful local celebrations. It is nice to re-energize ourselves around our mission and to learn more about staying safe on and off the job.
Corporate Hosts First Safety Day
This was the first Safety Day for our corporate group. Our event was exciting with more than 150 people on hand to hear important presentations about the dangers of drinking and driving as well as safety around the home.
The message, entitled "Save a Life, Don't Drive Drunk," was delivered by our Accounts Payable Supervisor Terri Rodriguez and her husband, Mark. Terri and Mark founded Krysta's Karing Angels to honor their daughter, Krysta, who was killed Feb. 11, 2010 at the age of 22 when the car she was a passenger in was struck broadside by a drunk driver. It was a painful testimonial to hear from a co-worker but a critical message to share with all.
Many of the members of KKA also attended and three of the survivors brought the wreckage of their loved one's cars, all killed in drunk driving crashes. The stories were shocking but served an important purpose — to heighten awareness of just how tragic drunk driving can be.
Also attending was Head of Vehicular Crimes Division of Harris County Alison Baimbridge who spoke about the penalties for driving drunk in Houston.
Our thanks go out to the KKA volunteers who helped make our event memorable: Mark and Terri's surviving children Krista, Dannielle and Eric; Stefanie Rhoades Zepeda, who pulled her mom's car (Tammy Rhoades, killed 01-02-12 by drunk driver); Ross Jones, who pulled his daughter Emily's truck (18-years-old, killed in March, 2011); Cody Lewis, a firefighter who pulled the other DWI fatality truck; and Kelsey Cornelius and Total Safety's Shelby Denison, who ran the popcorn and snow cone machines.
Safety Day Mood Swing
Total Safety SVP Stenning Schueppert then lightened the mood with his humorous observations on what NOT to do at home if you want to stay safe. Prizes were distributed for the right safety answers. Afterward, we all went on a hunt with Spot the Safety Dog to find dangerous safety situations throughout the office.
Corporate Safety Day was quite a success. In addition to those already mentioned, others who helped make the Safety Day at corporate a great event were Amy Brast, Debbie Krolczyk, John Helms, Aaron Little, Javier Martinez, Kevin Croteau, Will Cruickshank and Jahvet Thomas.
On to Pasadena
About midway through the day, I drove to Pasadena to join our Safety Day events there, already in progress. It was another excellent event. Activities included guest speakers, hazard recognition exercises, team building activities, service recognition and site safety recognition.  The event, held at the Pasadena Convention Center, was attended by more than 300 employees representing Malone, LaPorte, 16 branches of Rental and Compliance, EH&S and H2WR.
Guest speakers included Sam Smolik of LyondellBasell who commended Total Safety for the progress it has made in the Zero Direction; Bill Shaw of Evergreen Industrial whose topic was See It, Own It, Solve It; Marcos Pereira Munguia who gave a personal testimony about the dangers of Texting while Driving; and Les Rucker of Valero who spoke about a Caring Culture and how it requires courage, commitment, compassion and competence. We are very fortunate to have such loyal and dedicated customers that they will give up part of their weekend to come address our group.
This highlights for me something very powerful about what we do.  We are all very fortunate to work in such an incredible industry, one that is dedicated to protecting workers' safety and wellbeing.  The job that we do, every day, ensures the safety and wellbeing of thousands of workers around the world.  By their presence at our events, our customers are telling you just how thankful they are of the job that you do.  There are others that are thankful as well – the families of all of those workers, your families, your colleagues, your management team and me.  Thanks for everything you do for Total Safety and for our customer's and each other.
Also, many thanks to the Safety Day Steering Committee including Terry Rimato, Scott Laughery, Paul Walker, April Bardwell, Libby Machalicek, Juliet Burton, Steve Beers, Margie Ruiz, Ricky Wagnon and Cheryl Dickerson.  The events were a great success and we really appreciate the countless hours and effort you put into the events.
Safety Activities around the World
We have received a wonderful slide presentation recapping the events in our MEAA region. Participating locations included offices in Dubai, Arabia, Qatar, Tunisia, Morocco, Egypt, Cape Town, Australia and Iraq.
Attendees focused on recognizing hazards at home and work as well as participating in a hazard hunt. A safe driving presentation also included National Safety Council films for defensive driving and a briefing on local driving rules.
We would love to hear all about your local Safety Day celebrations. Please send photos and information to Cindy Landers who will publish a story on our round-the-world event in the next edition of SafetyLine.
Thank you all for participating, and many thanks to Steve Long and his team for coordinating with individuals in our local offices to ensure this successful global event.
Think Ahead, and Stay Safe.
Troy