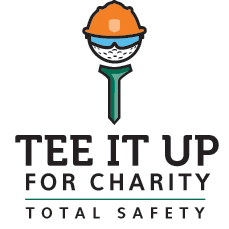 Total Safety's Annual Golf Tournament that coincides with the NPRA Reliability & Maintenance Conference and Exhibition will be held on Tuesday, May 24, 2011, at the Riverdale Golf Course in Brighton, Colorado (outside Denver). The registration deadline is April 29, 2011.
"Tee It Up for Charity" is Total Safety's theme for its 14th Annual Golf Tournament benefiting Chamberlain-Hunt Academy located in Port Gibson, Mississippi, co-sponsored by BIC Alliance.
Total Safety supports the academy because of its Christian military focus and the commitment to giving students everything they need to achieve their educational goals, while also focusing on their emotional and spiritual development. Total Safety has employees and family members who graduated from the academy and are passionate about the opportunities the academy brings to all students.
In the past, Total Safety has raised around $5,000. These funds help support the Chamberlain-Hunt Academy financial fund, which helps students who need tuition assistance.
Around 300 people participate in the annual golf tournament held on the fourth Tuesday in May. This is the only fundraiser Total Safety has for Chamberlain-Hunt Academy; however, all of Total Safety's facilities worldwide participate in community service activities and fundraising projects.
Total Safety believes helping the communities where they work is an integrated part of the company's core values and is a testament to the quality and commitments of its individual team members around the globe.
For more information on Total Safety's Tee It Up for Charity, email us at golf@totalsafety.com.