[ezcol_1half]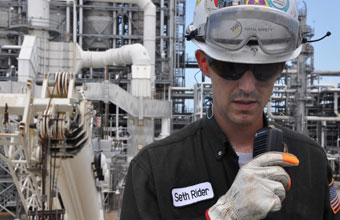 Kommunikation
Total Safety offers industrial communications equipment and services that can equip facilities with even the most stringent requirements. With Total Safety's communications solutions, you can increase safety by providing immediate communication in emergency situations and maximize productivity by allowing workers to communicate quickly during maintenance, shutdowns, turnarounds, training, rescue and emergency situations, bottle watch, fire watch and hole watch.
[/ezcol_1half] [ezcol_1half_end]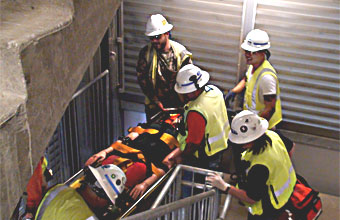 Emergency Response
Total Safety's emergency response services allow your company to put an emergency response plan in place to ensure the safety and health of your staff during critical emergency operations. Our expertise in industrial safety and hygiene services, breathing air systems, gas detection and monitoring services, and contingency planning help create the ideal environment for well-planned and safe operations.
[/ezcol_1half_end]