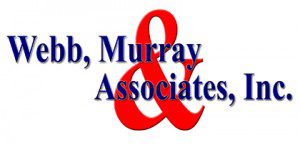 Total Safety, the leading global provider of integrated safety services and compliance solutions, announced today it has acquired substantially all of the assets and ongoing business of Webb, Murray & Associates, Inc., a Houston-based fire protection and safety services company. 
"We are very pleased to have completed this transaction and are honored to have such a talented and respected team join Total Safety," said David E. Fanta, Chief Executive Officer of Total Safety. "The Webb, Murray founders and their leadership team are known within the industry for their experience, values and commitment to excellence. Working together, we will be able to provide our clients with cost-effective and comprehensive risk mitigation strategies around their complex worker and facility protection needs. Webb, Murray's traditional service geography has been limited to the Gulf and East coasts of the United States.  We are excited that we will be able to expand their service reach across all of Total Safety's served markets."
Bob Webb, a founder of Webb, Murray, noted, "we are very excited to be a part of the Total Safety family and are impressed with the culture, commitment to service excellence, and the vision they have for the business. I am pleased that we will be able to offer our clients an expanded service offering and am confident this combination will be a win-win for our customers, our employees and our suppliers."
Webb, Murray & Associates, headquartered in Houston, Texas, and founded in 1974, is a recognized leader in risk management, fire and safety systems design, installation, testing and inspection services for the refining, chemical and petrochemical markets in the U.S.  The company's core services include process hazard analysis, consequence assessment, risk evaluation, root cause analysis, industrial hygiene, PSM and RMP implementation, OSHA VPP consultation, safety procedure development, design, installation, maintenance and testing of all types of active as well as passive fire protection systems.  Total Safety will operate the assets under the name "Webb-Murray."
For additional information, contact:
Total Safety
Dennis Turnipseed, Chief Financial Officer
713.353.7100
For more information on Total Safety and how we can equip your company with the best in industrial fire protection services, give us a call at 888.44.TOTAL.
Total Safety – The Best Minds in the Business!