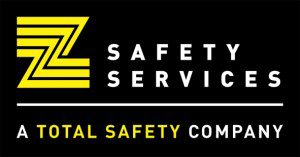 December 21, 2011 – Total Safety, the leading global provider of integrated industrial safety services and compliance solutions, today announced that it has acquired Z-Safety Services, the European leader in mission-critical safety services and equipment to the downstream energy and petrochemical markets based in Dilsen, Belgium. The terms of the transaction were not disclosed.
Both Total Safety and Z-Safety Services have deep roots in the industry and are well known for providing best-in-class air, gas, fire and safety management services to clients. With over a decade of commitment to customer service, Z-Safety Services has established itself as a leader in providing critical safety services to the chemical, petrochemical, industrial and power markets in the Benelux region through their qualified pool of technicians, equipment fleet and distribution partners.
With this combination, Total Safety dramatically expands its European footprint and its ability to serve the safety needs of its global client partners. It also enables Total Safety to extend its reach to Z-Safety Services' world-class customer base and further enhance service offerings to these customers through the introduction of additional safety services, such as industrial hygiene, fire safety, emergency medical treatment/paramedics and communications services.
"We are excited to partner with the innovative and talented team at Z-Safety Services," said David E. Fanta, chief executive officer of Total Safety. "The leadership team has a commitment to safety and excellence that mirrors our own, and their family of over 500 qualified personnel is a great complement to our international family. We are looking forward to extending our additional capabilities in industrial hygiene, communications and medical services to their current customers, many of which we serve elsewhere. We are proud to have an expanded global presence through this partnership with the premier safety services provider in continental Europe."
"Our customers have asked us to increase our service offerings in Europe for sometime. The Z-Safety Services combination enables us to enhance our offerings in the market in a meaningful and expedited way. We believe the added mix of expertise and geographic reach will provide our customers even more value and satisfaction, and we believe looking forward to attracting new customer with our breadth of quality safety services and equipment," noted Paul Tyree, chief operating officer of Total Safety.
Matty Zadnikar, president of Z-Safety Services, noted, "We are enthusiastic to bring our clients additional capabilities now that we are part of the Total Safety family. We know this transaction will be advantageous for our clients and our dedicated employees." Mr. Zadnikar, who will invest and serve on the board of the merged European entity, will continue to manage the business with his team across Europe and maintain the high standards of customer service and innovation that has made Z-Safety Services the leader in their market today.
About Total Safety
Houston, Texas, based Total Safety, a Warburg Pincus portfolio company, is the world's leading outsourced provider of integrated industrial safety services and compliance solutions and the products necessary to support them. As the world's leading provider of industrial safety solutions, Total Safety provides services and products to support on-site safety, turnaround safety, gas detection, respiratory protection, rescue, safety training, fire protection, safety compliance and inspection, industrial hygiene, on-site emergency medical treatment/paramedics, communications, custom-engineered systems design and materials management. It operates from more than 133 location in 18 countries to ensure the safe Wellbeing of Workers Worldwide (W3). For more information about Total Safety, please visit Total Safety.com.
About Z-Safety Services
Z-Safety Services provides safety solutions, turnaround safety, gas detection, respiratory protection, materials management and on-site support to customers in Belgium, the Netherlands, Germany, France and the United Kingdom from 28 locations.
Contact:
Total Safety
713-353-7100
Dennis Turnipseed, Chief Financial Officer
Stenning Schueppert, Vice President – Strategy & Corporate Development