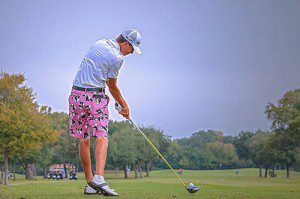 Ryan Bailey and Grace Ni held the low scores for the overall boy and girl categories at the Southern Texas PGA's Bay Forest Junior Championship, supported by Total Safety, on Oct. 11-12. Bailey finished with a score of 138 in the 15-18 boys category. Grace Ni finished with a score of 143 in the 13-15 girls category.
Other champions included Jason Bryant for the 13-14 year old boys and Madison Kidd for the 16-18 year old girls. They finished with scores of 152 and 150, respectively.
With participation growing exponentially every year, the STPGA was glad to have the addition of Total Safety as a supporting sponsor for the championship.
"It's a great thing whenever we can get additional sponsors for our junior events, but to have a local Houston-based company like Total Safety join in on the Bay Forest Junior Championship, it's even better," said STPGA Director of Junior Golf Thomas Hutton of the initial partnership.

Total Safety looks forward to working with STPGA in 2015.