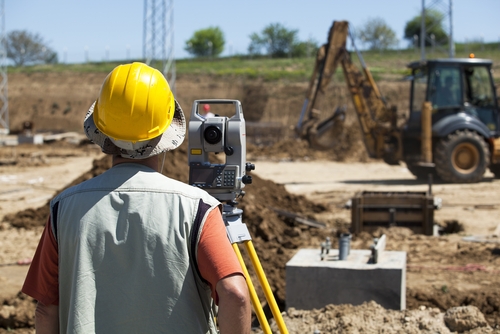 The oil and gas workforce is often at risk of being exposed to hazardous chemicals that could affect their long-term health and well-being. As employers consider the best ways to improve workplace safety, they should invest in complying with permissible exposure limits of dangerous chemicals.
The U.S. Occupational Safety and Health Administration is going forward with an initiative to increase discussion between industry stakeholders and the agency regarding hazardous chemical exposure in the workplace, EHS Today reported.
According to OSHA, hazard communication is the No. 2 most frequently cited standard for noncompliance for fiscal 2014, surpassed only by fall protection. Compliance with the hazcom standard has been a challenge for employers after OSHA updated its 1983 hazcom standard to be more in line with the Globally Harmonized System for the Classification and Labelling of Chemicals (GHS).
Changes in PELs in oil and gas sector
In addition to complying with the guidelines of the hazcom standard, oil and gas employers are also paying closer to changes to OSHA's PELs for common chemicals in the industry.
Before seeking ways to make PELs modern, Assistant Secretary of Labor for OSHA David Michaels said the agency will first request information on how employers handle hazardous chemical exposure, EHS Today reported.
"While we will continue to work on updating our workplace exposure limits, we are asking public health experts, chemical manufacturers, employers, unions and others committed to preventing workplace illnesses to help us identify new approaches to address chemical hazards," Michaels said.
OSHA is looking to make sweeping changes to PELs, with 95 percent of the exposure limits still unchanged after they went into effect in 1971.
OSHA aims to update the permissible exposure limits for respirable silica that were established in the 70s. The new rule would curb exposure limits to 50 micrograms of respirable crystalline silica per cubic meter of air during an 8-hour day from its current level of approximately 100 micrograms per cubic meter of air.
As the final rule is announced for restrictions for silica exposure as well as other changes to PELs, the oil and gas industry is working to modernize its safety operations to comply with these rules.
Here are ways to improve compliance with PELs in the oil and gas sector:
Invest in gas detection
As hazardous chemicals in the industry are often respirable and airborne, companies install devices for gas detection to measure the levels of these chemicals in the air. Using gas detection equipment could give managers more insight in whether an enclosed area or other space is safe for workers before they enter.
Employers have a wide variety of options for gas detection systems, including fixed and wireless equipment. With the flexibility of choices for gas detection and monitoring equipment, companies can detect accurate levels of contaminants in the air to ensure worker protection.
Additionally, they could also install single-gas or multi-gas monitors depending on their needs and the particular environment of their oil and gas sites.
Supply respiratory protection
"Equipment like fixed breathing air systems are integral for promoting a safe work environment and allowing workers to do their job even in hazardous breathing conditions."
A precise measure of hazardous gases and vapors can also allow employers to determine the right form of personal protective equipment to reduce exposure, including respiratory protection. Equipment like fixed breathing air systems are integral for ensuring a safe work environment and allowing workers to do their job even in hazardous breathing conditions.
In addition to PPE for respiratory protection, employers can also invest in air filtration systems that will remove airborne contaminants that result in violations of PELs. The air filtration units could prevent downtime in oil and gas operations and give workers a safe workplace to breathe freely.
Develop a comprehensive compliance plan
Without a compliance plan, employers may be unsure of how to approach compliance guidelines and deadlines. Through mapping out the standards they have to follow and the equipment and training they need, employers are better prepared to lower exposure limits.
For their compliance plans, employers should include employee training for managing these exposure limits and using the engineering controls and PPE needed to protect themselves.
Provide employees with hazcom materials
As part of the new hazcom standard, employers should educate workers about hazardous chemicals and give them the tools they need to combat exposure, including hazcom materials. As of Dec 1. 2013, employers were expected to train workers on recognizing the new components of labels and safety data sheets associated with the hazcom rule.
After this initial launch, the next compliance deadline is June 1, 2015, when employers as well as chemical manufacturers, importers and distributors are anticipated to comply with all provisions of the final rule. Additionally, distributors may not ship containers by the chemical manufacturer or importer without a GHS label.
As companies look for the right tools to maintain compliance with exposure limits for hazardous chemical, they should use personalized solutions that align with their particular workplace requirements.