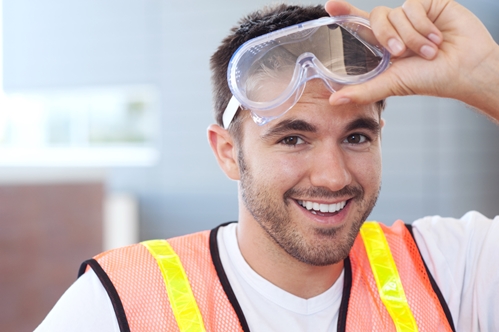 Work sites can be some of the most hectic areas on any given day. Employees are scuffling around completing their hourly and daily tasks. Often, their work involves the use of heavy machinery and other types of dangerous equipment, and because of their line of work, danger tags are needed whenever possible. This mindset should apply for every industry and not only ones where heavy, dangerous, machinery is used daily.
Without these danger tags, safety is pushed aside, since workers aren't aware of any and all possible hazards. When used in conjunction with the lock and tag safety procedure, work sites are helping safeguard the health of workers but are also in compliance with various regulations and guidelines put forth by the U.S. Occupational Safety and Health Administration.
"Tags exist for inventory check, electrical hazards, equipment status and inspections."
Importance of danger tags
Danger tags come in many colors and variations depending on where they need to be used. According to Safety Sign, these tags exist for inventory check, electrical hazards, equipment status and inspections.
Each category also has a subset of tags that provides even more specific information for management and workers. For example, equipment status can be broken down into out of service tags, which informs workers when a piece of equipment is not working for the time being. Likewise, repair tags will also let workers know when something is undergoing maintenance and employees can even find out the status of gas cylinders. Any work site can find the right danger tag.
As with most aspects of the work site, there are certain guidelines to help enable best practices. OSHA has developed certain specifications to follow. For instance, caution signs must be designed a certain way. According to 1910.145(d)(4), these caution signs must:
Have a background color of yellow
Utilize lettering in the color black
Follow OSHA guidelines and ideally resemble opaque glossy samples
Work sites should also keep size in mind when using danger tags. It doesn't help to put up small electrical tags that workers may not even see. The utilization of danger tags is a must for work sites across various industries and in case the lines of communication are severed, tags can still inform workers of important information.
Lockout-tagout importance
Also known as lock and tag, this safety procedure is vital to ensure equipment and other machines are properly turned off and remain so during scheduled maintenance. According to the University of California Santa Cruz's environmental health and safety division, serious accidents have occurred because a worker mistakenly believed a machine was safely off. Lockout-tagout also guards against other factors that may introduce safety hazards. For instance, machines may start up unexpectedly because stored energy was not correctly, or properly, released.
"Controlling hazardous energy sources is paramount for any work site."
Controlling hazardous energy sources is paramount for any work site. According to an OSHA fact sheet, approximately 3 million workers face dangerous conditions when working with energy sources. Laborers, craft workers and machine operators are perhaps the largest group of workers facing the greatest dangers.
OSHA estimates, because of lockout-tagout, approximately 50,000 injuries and 120 fatalities are avoided each year. There are various energy sources that can harm employees, as highlighted by Lockout-Tagout Shop, some of which include:
Gas
Steam
Electricity
Hydraulic pressure
Guidelines for lockout-tagout
OSHA has developed a series of guidelines to properly implement lockout-tagout. There are three elements to lockout-tagout that consist of training, written procedures and inspections. Training will likely encompass many workers, from maintenance workers who perform the lockout-tagout procedure, to affected employees, or those who work near equipment that will be shut off.
Work sites should implement those regulations, but also remember other safety habits. Before any maintenance starts, all involved parties have to coordinate a timeframe and the specific equipment that will be shut off. From there, employees will follow proper procedures for shutting off equipment and completing the required maintenance.
An effective form of communication for work sites are safety tags. They are available for multiple areas and come in bright colors to catch the attention of workers passing by. For those that handle various forms of energy, lockout-tagout procedures are required to prevent any injuries. Proper practices will go a long way toward protecting every worker ensuring a strong line of communications.