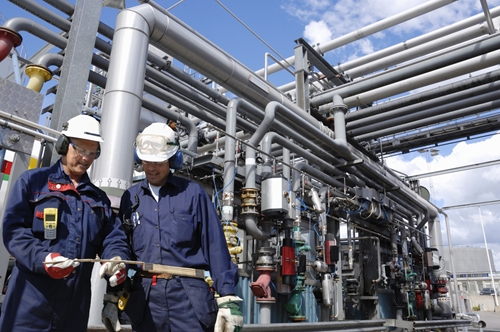 The U.S. Occupational Safety and Health Administration submitted a proposed rule to the Office of Information and Regulatory Affairs in early October. The rule, titled Improve Tracking of Workplace Injuries and Illnesses centers around electronic record keeping requirements. First hinted at in November 2013, the rule will be reviewed over the course of 90 days, although Safety+Health Magazine stated the deadline is often extended in these proceedings.
Record keeping is nothing new for employers. Every business collects data that, according to Safety+Health Magazine, is mostly not presented to the public. The information is used to help identify emerging trends and enhance injury prevention programs, for instance. OSHA's rule proposal would seemingly change that, as employers would have to share the information on a regular basis. In addition, a public database would be available online for anyone to look up the records provided by a company.
In August 2014, OSHA issued a supplemental notice of proposed rulemaking that introduced some other changes. Among them were:
Employers must inform employees about their right to report any illnesses and injuries
Injury report has to be reasonable and not overly difficult
Employers are prohibited from reassigning to a lower position, reducing pay and firing employees in the event they file injury or illness reports
According to The National Law Review, the draft's final rule indicates the rule is in its final stage. Once OIRA approves the ruling, OSHA will then issue the final rule to the Federal Register.
Impact on employers
Back in November 2014, Safety+Health Magazine said some concerns exist because of the new ruling. Specifically, there are worries when it comes to data accuracy and privacy. Due to the scope of the ruling and the amount of data that will have to be compiled into databases, there are even concerns over whether OSHA can handle the ruling.
For instance, the ruling will mandate that companies with more than 250 workers will have to electronically submit information about illnesses and injuries on a quarterly basis. Enterprises will be required to submit injuries at the company's multiple worksites, as well as any other company's that fall under the enterprise's umbrella.
That being said, one organization, the American Industrial Hygiene Association is worried the new ruling will make OSHA more concerned with data management than with actual injury prevention. The AIHA is also concerned about the lack of resources for data collection, and whether some companies will even be able to afford it.
In an interview with Business Insurance, Eric Conn, chair on the Washington-based OSHA safety group, said he is skeptical of the ruling because it's designed to embarrass employers.
Worries over privacy
A big worry stems from privacy concerns the public release of illness and injury data. This is not to say the information isn't helpful – because it is. The concerns lie within OSHA's ability to properly ensure the privacy of sick or injured workers. OSHA has stated it will essentially scrub all personal data from reports, but questions remain about the agency's ability to sift through thousands of records.
Valerie Butera, a member with the labor firm Epstein Becker Green P.C., said in an interview with Business Insurance that OSHA is severely understaffed.
"There's this threat of your employee's privacy being breached. Businesses have to take more responsibility than OSHA is saying," said Butera.
There are doubts the rule will be passed, even by those within OSHA. While designed with good intentions, there may be too many concerns to ensure the rule is properly enacted. Electronic logging of illness and injury information can help detect trends and let the public know about the safety of various industries. For now, however, there is a 90 day period to review the rule.