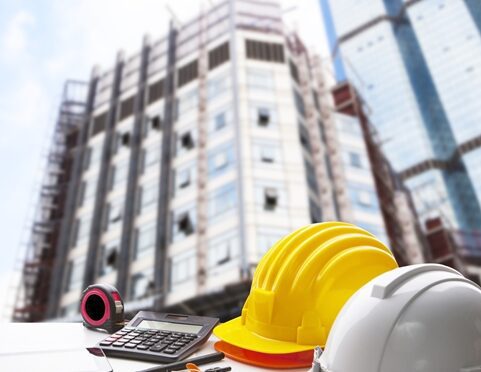 At the beginning of September, the U.S. Occupational Safety and Health Administration issued a Request for Information. The agency is considering updating its rules and safety standards pertaining to shipbuilding, shipbreaking, repair or any other type of work at a shipyard.
OSHA specifically requested information under Subpart E of its Safety and Health Standards in Shipyard Employment. The RFI seeks to collect information and comments about the use of ladders and stairways, in addition to the safe access of structures, buildings and vessels found throughout a shipyard.
In a press release, OSHA stated fall hazards are one of the leading causes for shipyard fatalities. Between 1992 and 2014, 40 percent of fatal occupational incidents at a shipyard were the result of falls to lower levels.
Interestingly, OSHA has not updated Subpart E since 1971, the year when it was first adopted. As a result, the standards do not take into account new technologies or methods that help workers better protect themselves.
For example, in the years since 1971, new scaffolding systems have been incorporated into worksites that drastically improve safety at a shipyard.
More information
Further statistics revealed that safety initiatives may be lacking in some areas throughout shipyards. OSHA's Integrated Management Information System indicated that between 2002 and 2014, 32 falls at shipyards resulted in hospitalizations or death.
Additionally, The National Law Review, citing numbers from the Bureau of Labor Statistics, revealed that from 2002 to 2013, 624 falls, trips and slips occurred annually at shipyards. These injuries often led to employees missing days from work.
Annually, approximately three to four deaths occur at shipyards across the country.
Shipyard safety
The dangers at a shipyard are numerous and include more than falls. Some of the hazards workers need to look out for include:
Asbestos
Welding fumes
Fuels
Paints
Confined spaces
Heat stress
Loud noises
Heavy equipment
Because of the many dangers in the industry, OSHA has developed standards pertaining to the building and repairing of ships.
Subpart P, Fire Protection in Shipyard Employment, informs employers about the need to protect employees from fire hazards on a shipyard.
The employer is required to inform workers about the fire safety plan, which itself should include a bevy of helpful information, such as fire controls, health rules and emergency procedures, among other topics.
Eye protection
Eye protection is essential while working at a shipyard. Light radiation – sometimes referred to as radiant energy – can injure an individual's eyes if protection is not worn.
When workers are cutting or welding, they need to wear personal protective equipment. Safety goggles or glasses, welding helmets and face shields are all suitable pieces of PPE; however, they need to be specifically outfitted to guard against the radiant energy.
"There are many moving parts when it comes to safety at shipyards."
According to an official OSHA fact sheet, eye protection needs to come with filter lenses that have a specific shade number. This indicates the level of protection a worker can expect. The number lets an individual know the amount of radiant energy that will be passed through the filter lens.
The OSHA fact sheet contains helpful information regarding various PPE and the recommended shade level. Specific operations also have different shade numbers based on the plate thickness.
For example, gas welding helmets have a plate thickness under ⅛ of an inch, the minimum protective shade number OSHA requires is a four. But a gas welding helmet over ½ an inch needs a shade number of a six.
There are many moving parts when it comes to safety at shipyards. From potential falls to workers needing to protect their faces while building or repairing ships, there are many guidelines to follow.
Some are outdated, and OSHA is potentially in the process of updating a 45-year-old guideline.