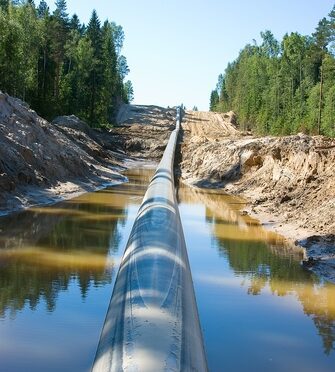 In the middle of October, numerous discussions were held revolving workplace safety at the 2016 National Safety Council Congress & Expo.
During the session on hazardous materials and pipeline safety, Sam Hall, a senior program manager and the acting director of program development at the U.S. Department of Transportation, talked about the risks and dangers of pipelines, according to Occupational Health & Safety.
Hall particularly focused on the transportation of energy flowing throughout the U.S. Approximately 66 percent of energy is handled by nearly 2.7 million miles of pipelines.
The transportation of these hazardous materials is overseen by the Pipeline and Hazardous Materials Safety Administration, an agency within the DOT.
The risk of pipeline and hazardous material transportation
During his seminar, Hall specifically mentioned the Keystone Pipeline System, which runs from the Western Sedimentary Basin in Alberta, Canada, to refineries in Texas and Illinois, as well as an oil distribution center in Oklahoma.
Keystone currently consists of three operational systems. Phase I extends 2,147 miles, as it runs from Canada through parts of Nebraska and ends in Illinois.
Phase II runs for about 291 miles from Steele City, Nebraska, to Cushing, Oklahoma.
Phase III was the last completed portion of the project. It totals 487 miles of pipes, going from Cushing to Port Arthur, Texas.
And then there's Phase IV, dubbed Keystone XL. This was the most controversial aspect of the project. According to Hall, constant media coverage helped raise awareness about the safety hazards and environmental risks of pipeline transportation.
In 2011, the U.S. Department of State highlighted some of the potential issues Phase IV would have presented if completed. One of the biggest concerns centered around the route of the pipeline, which was originally proposed to pass through a portion of Nebraska known as the Sandhills, as well as the Ogallala Aquifer, one of the largest fresh water reserves in the world.
As many individuals know, pipelines are not immune to oil spills. Also in a 2011 study, University of Nebraska professor Dr. John Stanbury estimated that over the life span of Phase IV, there would be approximately 91 significant oil spills, much more than the 11 spills TransCanada estimated.
Because Phase IV was located in a sensitive area, a spill could have potentially affected water supplies for nearly 2 million Americans. At the same time, an environmental disaster also had the potential to harm wildlife and portions of the economy in Midwestern states.
TransCanada eventually decided to change the pipeline's route, but that didn't matter. In early 2015, President Obama vetoed a bill approving construction of the Keystone XL Pipeline.
"Accident rates are trending downwards."
Pipeline safety differs
Interestingly, Hall state pipeline safety is a relatively safe practice when compared with other modes of transportation such as road and rail. Other than oil spills, PHMSA inspectors must also keep an eye out for radiant heat and play an active role in ensuring companies follow regulations, guidelines and more.
As the controversial Keystone XL Pipeline highlighted, there are many dangers associated with the transportation of oil and energy. Neglecting safety could result in disaster, such as the 2010 San Bruno explosion, which resulted from defective welds in a pipeline.
The good news, according to Hall, is that accident rates are trending down.