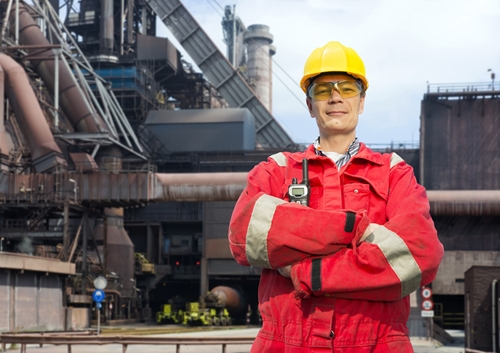 There are pieces of equipment unique to the oil and gas industry that need proper machine guarding. Workers in the sector are at risk for crushing injuries and amputations that could be caused by moving parts or malfunctioning machinery.
According to the U.S. Bureau of Labor Statistics, the oil and gas industry had 112 fatal occupational injuries and 1,400 nonfatal injuries and illnesses in 2011.
Oil and gas staff may be at risk for losing their fingers, limbs or other incidents if companies do not protect employees by using machine guards and training them to be aware of workplace hazards.
Assess Machine Functions and Risks
To determine whether equipment requires machine guarding, managers should go around the workplace and assess them for specific risks. These can include moving parts that could result in workers being struck or crushed. They can also make note of what is considered a safe distance to prevent someone being pulled in or struck by machinery.
What Parts Should be Guarded?
With machine guarding, managers should determine whether they should guard against components such as rotating equipment like belts or gears, as well as parts that could impact or draw workers in. These include abrasive wheels that should be guarded based on the type of the wheel and work being performed.
"Companies should inspect machines for any signs of damage that could indicate that machines are not safe to operate."
Inspect Machine for Damage
While some machines are inherently dangerous, machines that have been ill-maintained or not inspected in a long period of time may put workers' safety at risk. Companies should inspect machines for any signs of damage that could indicate machines are not safe to operate. Operate the machines and see whether they are defective or malfunctioning to see whether they need maintenance or should be pulled out of the workplace.
Train Workers on Machine Guarding and Recognizing Hazards
Workplaces with machine guards should also make sure workers understand the importance of these safety devices as well as how they work, according to the U.S. Occupational Safety and Health Administration. Managers should train employees to recognize specific hazards with machines and educate them on the right way to operate machinery. Employees should be reminded to avoid equipment that do not have guards. They should also know to alert managers to any problems with the guards or the machines themselves to address the issue quickly and safely.