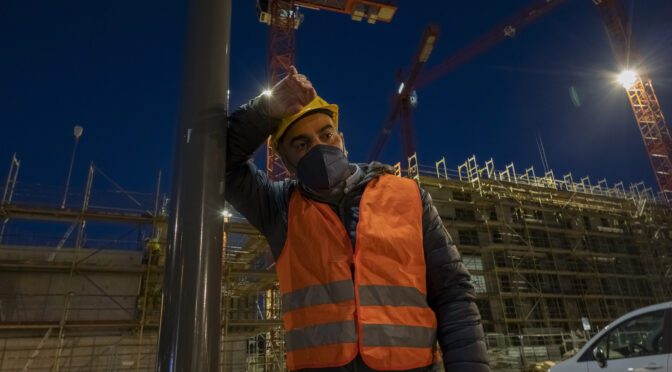 Workplace safety includes consideration of long work hours, swing shifts, and other rotating schedules that have an impact on worker fatigue. According to OSHA, almost 15 million American workers have full-time jobs that require evening, night, rotating or other irregular shifts that contributes to worker fatigue. 
It is the employer's responsibility to provide employees who are working very long shifts adequate breaks and rest time between shifts. It is a manager's responsibility to recognize when their workers are displaying symptoms of fatigue to avoid injuries and costly damage. Recent news about the prevalence of fatigue in the workplace makes now the right time to discuss how to recognize fatigue and what to do about it.  
"Fatigue causes 13% of accidents in the workplace"
The Dangers of Fatigue in the Workplace 
Fatigue has a direct effect on the workforce. Fatigue affects employees' memory, balance, concentration, decision-making, and motor skills. Research shows 13% of workplace injuries can be attributed to fatigue, a dangerous byproduct of a society that operates 24 hours a day. In the long term, persistent fatigue and lack of proper sleep can lead to poor employee health, potentially increasing the incidence or severity of issues like diabetes and heart disease.  
Employees often feel the effects of a lack of rest when they commute back and forth to work. Reduced alertness and reaction time both negatively influence driver performance and put workers at risk as they travel to and from job sites each day. 
The frequency with which fatigue occurs in the workplace must be recognized to craft an effective solution. Businesses, alongside the managers, supervisors and EHS specialists that address safety issues, need to look at this as a broad-based problem that could lead to negative consequences at nearly any workplace. 
 Signs of Workplace Fatigue 
Fatigue presents unique challenges for companies, but recognizing the signs of fatigue can help managers to keep employees safe.  Here are seven signs of fatigue:   Continue reading →