By Stenning Schueppert, VP of Strategy & Corporate Development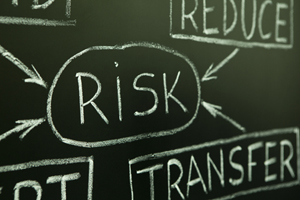 Safety is an imperative, recurring requirement for every company in the world but none more so than those participating in energy and industrial markets, which are dominated by mission-critical, hazardous environments in which they operate. Risk mitigation involves workers, infrastructure, the company's assets, and, ultimately, the safety and security of the company as a whole. The pace of the "safety evolution" has only accelerated in recent years as an increasing number of industrial incidents and the global visibility of their human and economic impact are driving more stringent regulations, highlighting the emphasis on enhanced risk mitigation and worker protection.
Gravitating to the core
As the world flattens, instant global communication becomes standard, and as the cost — both financial and reputational — of industrial accidents increases, the importance of safety compliance and global programs continues to rise. Global companies face global safety risks: a lesson first taught to Union Carbide after the 1984 disaster in Bhopal, India, and reiterated countless times since — most recently on a scale basis with the Macondo spill. For safety professionals, the value of the workers' health and well-being has always been more than enough to make it their dedicated core mission; the interesting evolution in recent years has been the migration from HSE department to, in many cases, the leading agenda item in executive offices and board rooms of the largest multinational companies in the world.
Doug Oberhelman, Caterpillar chairman and CEO, has called safety "the most important order of business" at the company. Energy companies have long-since focused on safety but are making earnest attempts to improve their safety cultures. Chevron's "Do it safely or not at all … There is always time to do it right" slogan or ExxonMobil's "Nobody Gets Hurt" vision that, per ExxonMobil, "is internalized in the company's culture, [and is] positively influencing behavior of each employee and contractor," are just a few such examples.
Increasing attention and cost of compliance
Ever-more publicized and scrutinized industrial incidents including recent oil spills and pipeline explosions have placed a more public spotlight on safety and compliance across energy and industrial markets. These and the thousands of other small-scale incidents are driving greater public inquiry of safety cultures and creating increased demand for dedicated expert safety solutions. The combination of these large and small "recurring nonrecurring" incidents highlights the need for inspection, maintenance, repair and timely replacement of safety equipment and continuous improvement of safety programs.
Furthermore, the cost of noncompliance decreases productivity and can lead to significant reputational damage. How much can this cost? According to often-cited statistics from Liberty Mutual's "Workplace Safety Index" for 2010, workplace incidents cost U.S.-based companies more than $1 billion a week in workers compensation claims alone. How much production is lost from a single shutdown to treat an injured worker? The U.S. Bureau of Labor Statistics noted 3.1 million nonfatal occupational injuries occurred during 2010 — an astounding incidence rate of three-and-one-half cases per 100 equivalent full-time workers. The total impact of these incidents would be difficult to compute, but one thing is clear — whether large or small, these incidents can and are catalyzing permanent regulatory changes and revised procedures requiring substantial levels of compliance activities across entire industries.
Regulations becoming increasingly stringent
Countless standard setting bodies domestically and abroad play a fundamental role that reinforces demand for safety solutions by issuing, and then enforcing, minimum safety standard regulations. From OSHA to the EPA, from the National Institute of Occupational Safety and Health or the International Code Council to the National Fire Protection Association, regulations and guidelines are likely to tighten in the future given the demanding operating requirements and increasing oversight for the reasons discussed herein. Compliance standards disseminated by regulatory bodies are continuously made more exacting, and in some cases enigmatic, fostering a growing demand for truly dedicated experts. Remaining versed in these intricate and changing regulations can be challenging, and penalties for noncompliance can be substantial in terms of fines or forced downtime.
Going global: No more excuses
The global community is waking up to the fact that to play and succeed in a worldwide market, bringing standards up to the best-in-class is a must. Local compliance and local standards are starting to fade as both multinational corporations and even governmental regulatory agencies are breaking down political borders when implementing or judging safety programs and requirements. The Fukushima Nuclear Plant Explosion last year in Japan is no exception. Just recently, Nuclear Safety Commission Chairman Haruki Madarame told an inquiry, "The root of the problem lies in the fact that, when other countries implement changes, Japan spends time making excuses as to why we don't have to follow." Hopefully, the tides of change won't require another tsunami to drive the point home. Earlier examples, such as the Chilean Copíapo Mining Accident in August 2010 (that thankfully had a positive outcome), continue to highlight varying degrees of safety standards that must align — by bringing standards up to the leaders, not by mitigating to the mean.
Globalization is driving more consistent standards
As business becomes increasingly global, multinationals working across geographies and continents are focused on maintaining the same safety standards relevant to their home country in all geographies in which they operate — even if that exceeds the safety and compliance standards of the countries in which they operate. In addition to the needs of clients, competitive and dynamic market forces drive further demand for safety and compliance solutions, enforcing an effective "highest common denominator" concept. The developing countries that need the most help are also those countries consuming greater amounts of petroleum products, the same countries that are looking to these multinationals for help. That help is starting to come with a stipulation — improve your safety standards or we will.
Benefits to centralized globalization
As the multinational companies develop standard and/or centralized approaches to safety, experts emphasize taking a global approach isn't simply about avoiding problems, yet also fosters a wealth of opportunity to improve company performance. Another advantage lies in the fact it is easier to manage a universal set of standards for all markets, as opposed to a separate standard for every regional location around the world. In addition, it is easier to use safety observations, track leading indicators and conduct training with a single global set of standards. Also, as reporter James Nash has reported, "Companies often transfer safety and operations managers from country to country; having a global system reduces training costs and the confusion that can result from having to learn a new way of doing things after each move." Caterpillar's environment, health and safety programs, while standardized, have still accommodated for the necessary flexibility that is required to participate in a global community. The programs are designed to allow each facility, no matter where it may be located worldwide, to implement programs and processes in a way that makes sense for the local culture, language and regulatory environment.
The end result
Safety has never been optional, but it is nonetheless becoming the nucleus within forward-thinking organizations and encouraging many reactive-based companies to evolve. Executive leadership teams must design and execute safety programs that ensure compliance with a wide range of complex, stringent and mandatory regulations to protect the lives of their employees and their infrastructure. The severe nonmarket and economic costs of noncompliance render demand for safety solutions inelastic — domestic companies, as well as those that are servicing U.S.-based multinationals are unable to elect their compliance regimes and global companies themselves are forced to participate in an ever-complex and ever-evolving set of global compliance requirements. As these requirements progress, it will take dedicated experts to respond to these needs and, hopefully, stay one step ahead to protect everyone's greatest assets — their people.