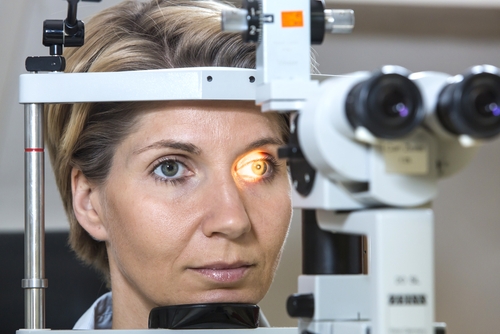 When industrial companies reassess their work safety programs to comply with state and federal regulations and enhance their own environmental, safety and health programs, they should focus on eye protection. As workers rely on their sight for virtually every task, it's crucial employers ensure staff are protected from hazards that could cause eye injuries and provide them the personal protective equipment necessary to guard against these risks.
The rate of nonfatal occupational injuries and illnesses that resulted in employees taking days off from work decreased in 2013 compared to the previous year, according to the U.S. Bureau of Labor Statistics. While the incident rate dropped from 111.8 cases per 10,000 full-time workers in 2012 to 109.4 cases in 2013, eye injuries remain a major cause of worry for employers and workers in the mining sector and other industrial segments.
An analysis of BLS data on workplace injuries by the American Academy of Ophthalmology found the manufacturing, construction and mining industries accounted for 40 percent of all occupational eye injuries. Not only are eye injuries harmful to workers who may take time off of work to recover, employers are hit financially by the reduction in productivity due to injuries.
According to the U.S. Occupational Safety and Health Administration, eye injuries in the workplace cost the U.S. about $300 million a year, which is the total from lost productivity, health care costs and worker compensation.
However, while the rate of eye injuries is high for industrial workplaces, the American Academy of Ophthalmology said eye protection could curb 90 percent of injuries.
"It takes very little effort to protect yourself from on-the-job hazards that can cause blinding eye injuries," said Anne Sumers, M.D., an ophthalmologist and clinical spokesperson for the academy. "We strongly advise workers and their employers not to let their guard down when it comes to wearing proper eye protection."
"OSHA states emergency eyewash stations need to be positioned in all hazardous areas."
Here are a couple of tips to reduce the number of workplace eye injuries:
Identify hazards and choose appropriate eye protection
Industrial worksites often have hazards like falling equipment that could damage workers' eyes. In addition to employers assessing these dangers, they should match up their workers' safety requirements with the right PPE like goggles. Not only are goggles and other PPE for eye protection crucial to prevent eye injuries from falling or shattering debris, goggles could help workers reduce exposure to chemicals that may splash or drop in their eyes.
Emergency eyewash stations
When harmful materials or chemicals touch workers' eyes, employers should be prepared by having eyewash stations near employee work stations. OSHA states emergency eyewash stations need to be positioned in all hazardous areas. Employers should periodically remind workers where these stations are as well as how to properly operate them in case they are unable to clearly see where they are going or doing. Instructions for using these eyewash stations should also be posted close to the station and places where employees are at risk for chemical exposure.