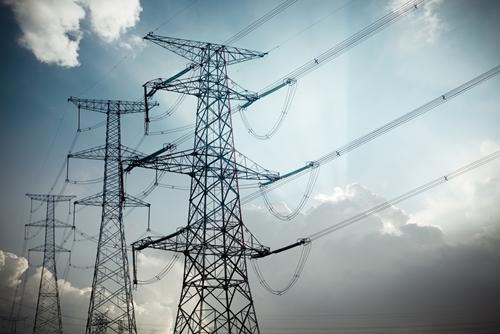 As power companies update their safety plans for this year, they should include the updates to the electric power generation, transmission and distribution standard implemented by the U.S. Occupational Safety and Health Administration. The deadlines for compliance with the new safety standards for the power sector are approaching for several provisions.
Not only do power sector employees have to deal with fire and electrocution hazards, they also risk falling from great heights, resulting in the new regulations that account for many of these workplace hazards. Employers should be able to pinpoint workers who are at risk for hazards such as electric arcs and supply them with the proper equipment and information about these risks to reduce injuries and fatalities.
"The long-overdue final rule updating a 40-year-old standard will save nearly 20 lives and prevent 118 serious injuries annually," Assistant Secretary for Labor for OSHA David Michaels said in a statement. "Electric utilities, electrical contractors, and labor organizations have long championed these much needed measures to better protect the men and women who work on or near electrical power lines."
In addition to saying the rule prevents dozens of lives and injuries by the rule, OSHA projects the final rule could reach $179 million in monetize benefits each year.
With the new rules poised to take effect soon, employers should keep these three safety rules in mind:
"By April 1, workers must use equipment to stop their fall or help position themselves."
Providing workers with personal protective equipment for falls
By April 1, workers must use equipment to stop their fall or help position themselves when they work at elevated locations, such as poles, towers and other structures, more than 4 feet above the ground. Before the rule goes into effect, employers are tasked with training employees to make sure they know when to use fall arrest equipment. This is equipment will help protect employees who work in aerial lifts as well as often change positions while working on poles and other high areas.
Calculating and enforcing minimum approach distances
Since power workers tend to encounter energized equipment that could pose fire and electrocution hazards, employers should ensure employees do not get too close in case they are not properly protected. By April 1, employers must determine the maximum anticipated per-unit transient overvoltage for voltages over 72.5 kilovolts. Companies can use the calculator provided by OSHA to help determine the minimum approach distance based on the maximum phase-to-phase system voltage and other features of their worksites.
Guarding against the dangers of electric arcs
Finally, the OSHA rule also includes provisions to safeguard employees who face electric arc hazards, such as requiring employees put on flame-resistant PPE.
Companies must also comply with the standard that requires the use of flame-resistant clothing when they are working with heat energy that surpasses 2 cal / cubic meter squared by April 1.
Other parts of the rule include host employers required to share safety information with contractors. The new electric power generation rules can also help employers assess their workplace and choose the right rescue equipment when facing flame or electrocution hazards.