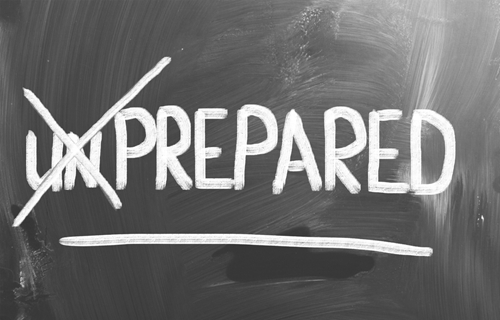 Though work sites have been made safer through stricter standards and advanced personal protection equipment, some cases of workplace injury are unavoidable. For instance, an employee who doesn't properly follow applicable safety guidelines may put him or herself in harm's way, regardless of an employer's best efforts. Further, if a lockout/tagout procedure is overlooked at the end of a shift, workers on the next shift may be injured. The result of these errors is that work sites can be as dangerous as they are allowed to be. But with additional safety precautions and necessary oversight, individuals can be protected from hazards.
One aspect of complete safety is what happens after an accident occurs. In many instances, the response to the initial injury can determine the outcome of an employee's well-being. Ignoring the procedures that follow an emergency can be equally as detrimental as having workers unduly exposed to hazards in the first place.
"Employers should have a verified emergency action plan."
Managers, safety auditors and employers on industrial job sites are well-equipped to handle emergency situations. The key is to have a defined response process in place so everyone involved knows the proper actions to take.
Preparing for the worst
The first part of any quality response system is to have the necessary equipment, medical apparatuses and services in place in case any type of accident would happen. The Occupational Safety and Health Administration noted the most common emergency situations are:
Natural disasters (floods, tornadoes, hurricanes, fires)
Explosions
Radiological accidents
Chemical spills
Toxic gas releases
Civil disturbances
Workplace violence
Among these types of emergencies, some cannot be controlled. But in any case, they should be planned for. Employers should have a verified action plan to help employees understand how to respond to emergencies. Included in such a plan should be escape routes, contact information of appropriate managers or safety workers and protocols for how to shut down on-site production, whether it be turning off equipment or sounding an alarm, OSHA stated.
With this critical information in place, accidents can be dealt with in a safe and effective manner, potentially limiting further loss, destruction or injury.
Distributing safety equipment
In any emergency situation, those in the vicinity need access to adequate safety equipment. Whether it's a commercial construction site, a manufacturing plant or an industrial warehouse, workers should know where to find and how to use PPE.
This means hard hats, goggles, respirators, gloves and other types of body protections. The Centers for Disease Control and Prevention also noted hearing and skin protection should be incorporated into a response plan.
The U.S. Environmental Protection Agency categorized PPE into four distinct categories based on the severity of the hazard. For more extreme cases, chemical-resistant clothing, face shields and self-contained breathing apparatuses (SCBA) are necessary. For the most dangerous situations, full-body chemical- and vapor-protective suits should also be on hand.
"Third-party service providers can offer safety, communications and monitoring support."
In these scenarios, the distribution of this equipment is critical because hurried, frantic workers may not be thinking clearly about their safety or the dangers they face. Though companies vary in their approach to coordinating these efforts, it's suggested that an internal safety professional organizes and distributes protective gear.
Working with service responders
Not every work site is capable of dealing with high-risk dangers or disasters. Though they may have necessary procedures and equipment in place, employers also need an external responder that is immediately alerted of problems.
Many industrial employers work laterally with HAZMAT teams, police and fire departments and local ambulatory crews, OSHA noted.
Third-party service providers can also offer safety, communications and monitoring support to ensure all precautions are being taken and emergency responders are duly notified. Whether it's supplying employers with the most advanced respiratory devices, surveillance instruments or hazard-detection systems, service providers are a critical component of any response plan.
Under dire conditions, telephones or alarms may not work if they are obstructed or damaged in any way. This means attempts to contact emergency responders can be slow or impeded. However, an external control center or radio support can send out calls for help despite internal site failures.
Employers who position themselves for a safe and speedy response to disasters can keep their work sites running smoothly and avoid further human errors.