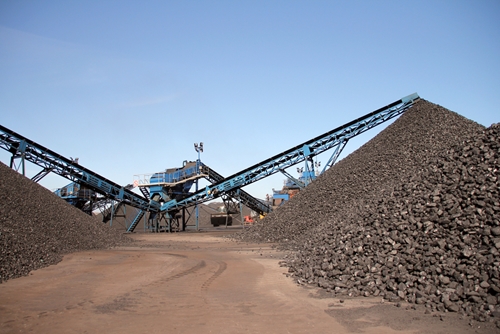 Employers looking to increase fire safety in their facilities should consider an often overlooked hazard: combustible dust. In fact, addressing this issue now could make businesses better poised to adapt to new regulations from the Occupation Health and Safety Administration that could go into effect within the next few years.
According to Safety + Health magazine, OSHA is in the early stages of its rulemaking process for a new standard on combustible dust. The magazine reported the Chemical Safety Board has been advocating for an adoption of such a standard since 2006, but recent accidents at industrial facilities have led to increased concern.
The most wanted safety improvement
In 2010, an explosion and fire at a Cumberland, West Virginia, facility were caused when a spark from a malfunctioning metal blender ignited zirconium powder shavings. The shavings created a burning cloud of metal shavings that ignited additional metal dust throughout the facility, resulting in an explosion that killed three workers.
"The Chemical Safety Board has been calling for a combustible dust standard since 2006."
An OSHA investigation of the incident resulted in one willful, 16 serious and one other-than-serious violation, including the use of an unsafe water sprinkler system with flammable metals. The company had also failed to provide a properly designed gas detection system for hydrogen, safely store flammable metals or provide required safety equipment to workers, OSHA found.
"This tragedy could have been prevented," Dr. David Michaels, assistant secretary of labor for OSHA, said in a statement. "It is imperative that employers take steps to eliminate hazards and provide a safe working environment."
As Safety + Health noted, tragedies like the incident in Cumberland are what led the CSB to call a combustible dust standard its "Most Wanted Chemical Safety Improvement" program.The CSB has recorded 281 dust-related accidents between 1980-2005, resulting in 119 fatalities and 718 injuries.
A possible new standard?
OSHA has previously announced a combustible dust standard is in the pre-rule stage, and will hold hearings on the proposed regulation, as required by the Small Business Regulatory Enforcement Fairness Act, in August 2016. However, that does not guarantee the legislation will become a rule.
According to Bloomberg BNA, passing such regulation may be difficult given the complex nature of combustible dust fires. As OSHA defines combustible dust as "all combustible particulate solids of any size, shape or chemical composition that could present a fire or deflagration hazard when suspended in air or other oxidizing medium," potentially regulated substances could range from fertilizer and metals to sugar. Without the standard, some safety experts, including Peter Dooley, a consultant for the National Council for Occupational Safety and Health, cautioned injuries and fatal accidents are likely to continue.
"Regulation may be difficult given the complex nature of combustible dust fires."
"Not every one of those results in catastrophic loss of life or property, but that happens," Dooley told Bloomberg. "It's all a matter of proportions. When the next big one happens, it's going to have everyone scurrying around to get regulations in place."
Best safety practices
While OSHA does not yet have a standard in place for combustible dust, the National Fire Protection Association released a voluntary combustible dust standard in September 2015.
The standard encourages employers to detect the combustibility and explosibility hazards of any materials at the job site. Once the hazards are identified, employers should follow NFPA recommended storage, handling and management guidelines, while also initiating training programs to ensure workers are aware of the risks present in their work space.
As Susan Bershad, a senior chemical engineer at NFPA noted in the organization's blog, training is an especially crucial part of the standard.
"This training is needed to develop an understanding of the hazards of combustible dust," Bershad cautioned. "A leading cause of incidents involving combustible dust is a lack of awareness of the hazards."