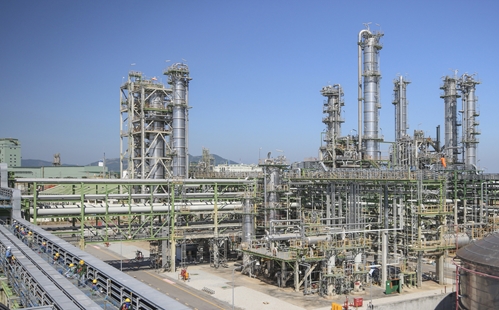 The Occupational Health and Safety Administration is increasing its efforts to prevent injuries, illnesses and fatalities in the upstream oil and gas industry.
A new campaign from OSHA called Step Up For Safety is a voluntary event designed to increase training and awareness at oil and gas work sites. The campaign is a collaborative effort of OSHA, the National Institute of Occupational Safety and Health and the National Service, Transmission, Exploration and Production Safety Network, a volunteer organization that works for improvements in safety, health and environmental improvements in the oil and gas industry.
According to Safety + Health Magazine, the campaign was launched following increased regulatory concern for worker safety. The oil and gas extraction industry has one of the highest on-site fatality rates in the country. More than 140 works suffered fatal injuries while on the job in 2014 alone.
In a press release, Assistant Secretary of Labor for Occupational Safety and Health Dr. David Michaels said the campaign, which will run through the end of March, is designed to increase awareness around safety issues and stop preventable accidents and fatalities.
"The campaign includes a new website and toolbox of education materials for employers."
"Hazardous working conditions are taking the lives of a growing number of workers employed in oil and gas extraction," Michaels said in statement. "This safety step-up will help emphasize the tremendous value in dedicating time during a workday to improve safety and health."
The campaign includes a new website, a toolbox of education materials for employers as well as site inspections and safety training. OSHA also issued two alerts on hazards associated with worker exposure to silica during hydraulic fracturing and hydrocarbon gases during manual tank gauging.
New alerts
In announcing the joint alerts on hydraulic fracturing and tank gauging, OSHA noted the recommendations fall into three general categories: engineering controls, work practices and personal protective equipment.
"It has been known for years that oil and gas extraction is extremely dangerous work, with high rates of workplace fatalities," Michaels said in a statement. "We also know that every incident is preventable. It's critically important that we all work together to make sure that oil and gas extraction workers are aware of life-threatening exposure to hydrocarbon gases and vapors and low oxygen atmospheres, and that they are protected."
The hydrocarbon alert provides specific recommendations to protect workers when opening tank hatches to manually gauge or sample hydrocarbon levels. New procedures are recommended in order to reduce potential exposure to volatile chemical compounds, including methane, ethane, propane, butane, pentane, hexane, benzene and xylene, all of which have been associated with immediate health effects, including loss of consciousness and death.
"OSHA issued two joint alerts on hydraulic fracturing and tank gauging."
The hydraulic fracturing alert follows NIOSH field studies that revealed workers at fracking sites may be exposed to dust with high levels of respirable crystalline silica. Crystalline silica is a common mineral found in the earth's crust, in components such as quartz, sand, clay and stone. Respirable crystalline silica is the portion of the mineral that is small enough to enter the gas-exchange regions of the lungs if inhaled, which may lead to the lung disease silicosis.
Addressing hazards
The OSHA 2016 StepUp Safety Campaign includes training resources for increasing worker safety around common hazards, including: falls, struck-by/dropped objects, fire and explosions, inspection checklists, transportation and behavior-based risks, as well as tank gauging and hydraulic fracturing.
Procedural recommendations from the tank gauging alter include:
Use remote or alternative gauging and sampling to keep fuel tank hatches closed whenever possible
Keep employees from working alone
Provide flame-resistant clothing and impermeable gloves
Utilize blowdown valves, tank sampling taps and thief hatch pressure indicators
Work upwind and at a distance from open valves, if possible
In order to minimize the risks of silica exposure in hydraulic fracturing, OSHA recommended:
Using alternative proppants such as sintered bauxite, ceramics and resincoated sand where feasible
Implementing monitoring programs to check for worker exposures to silica
Utilizing engineering controls that reduce dust, including capping unused fill ports on sand movers, reducing drop heights between transfer belts and blender hoppers.
Implementing administrative controls such as limiting the number of workers and the time workers spend in areas where dust and silica levels may be higher
Perform dusty operations remotely whenever possible.
Applying water to roads and around well sites to reduce dust
The full recommendations for the two new safety alerts are available as part of the campaign's educational tool kit. Additional safety recommendations are available on the StepUp website.