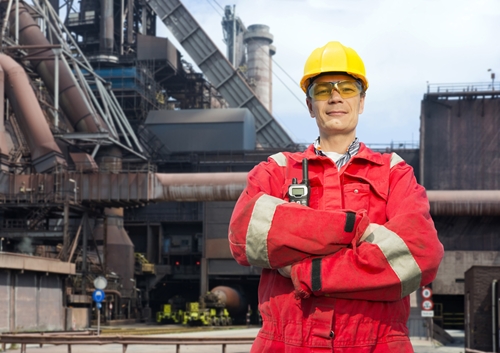 Employers may need to make changes to the equipment they supply to their workers, as the Occupational Safety and Health Administration has published its final rule updating the requirements for eye and face protection.
The updated OSHA regulations will affect workers in general industry, shipyard, long shoring, marine terminals and construction. The new regulations will go into effect April 25, 2016, which gives employers 30 days to adjust.
The update makes changes to the Eye and Face Protection Standards to recognize revisions in the American National Standards Institute's safety standard on Occupational and Educational Personal Eye and Face Protection Devices. The OSHA update removes references to the 1986 edition of the ANSI standard, which is now considered outdated. However, references to 2003 and 1989 versions of the ANSI standard will be kept in the finalized OSHA rule. The OSHA standard has also been changed to bring any other provisions of the eye and face protection standard into alignment with OSHA's general industry and maritime standards.
"The updated regulations affect general industry, shipyard, long shoring, marine terminals and construction."
As Occupational Health & Safety magazine reported, OSHA issued a notice of its intention to update the standard March 13, 2015. During the open public comment period, the agency received no significant adverse feedback, and the standard was published as originally proposed. The magazine noted the changes made by the updated standard will likely not affect the equipment most employers are currently using.
The need for eye and face protection
According to OSHA, the Eye and Face protection standard is designed to lower the rate of serious accidents and high medical costs in the workplace. The agency estimates thousands of workers are blinded each year from eye injuries at work sites that could have been prevented through proper selection and use of eye and face protection.
From the combined costs of lost production time, medical expenses and worker compensation, eye injuries alone cost U.S. businesses more than $300 million per year on average, OSHA reported. The agency requires employers to provide workers with personal protection equipment against any chemical, environmental, radiological or mechanical irritants and hazards at the job site.
As noted by Safety + Health magazine, environmental conditions at work locations may create additional complications to eye and face protection that employers will need to overcome. For workers in industries such as metalworking, oil and gas and construction who are faced with hot or humid work conditions, this may mean fogged-up eyewear that can hinder vision and safety. In circumstances such as these, employers should utilize environmental controls such as dehumidifiers or other forms of temperature regulation in order to reduce the humidity workers are exposed to. If this is not possible, employers can provide protective eye wear that uses anti-fogging technologies such as hydrophobic and hydrophilic coating.