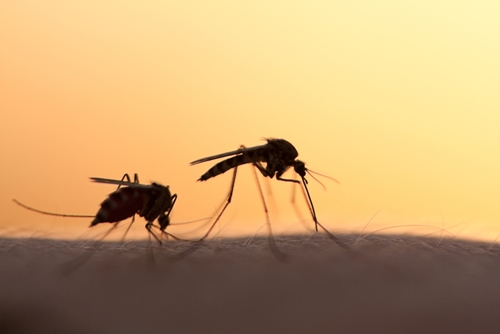 Since the spring of 2015, the Zika virus has spread throughout the Americas.
From South American countries such as Brazil to the shores of Florida, the Zika virus has infected an estimated 5,548 people in U.S. territories, and 1,825 people in the continental U.S., according to The Centers for Disease Control and Prevention.
While much of the attention has been focused on individuals who may travel and vacation in areas affected by Zika, concerns also remain for workers now that the virus is spreading locally through some parts of the country.
Employees in all industries will have to take the necessary precautions to ensure they don't contract the virus, which may cause severe complications for a family trying to conceive.
OSHA's response
In early August, the U.S. Occupation Safety and Health Administration published a blog post that provided an overview of the Zika virus and how workers can protect themselves.
OSHA stated that it's up to workers and their employers to ensure everyone takes the necessary precautions to guard against the spread of Zika. Workers who find themselves outdoors in areas where the virus is known to be, in affected labs or involved with mosquito-control tasks, will all have to follow OSHA's guidelines.
Additionally, the summer travel season is still in full effect. Workers and upper management who find themselves traveling to Zika-affected areas will also have to protect themselves.
Protection measures
Workers will need to use insect repellent that contains a U.S. Environmental Protection Agency registered active ingredient. The EPA recommended workers always follow the instructions found on spray canisters. In addition to never spraying any of the repellent indoors, workers are advised to avoid spraying over cuts, irritated skin or wounds.
Along with repellent, workers will also need to wear the appropriate clothing. According to OSHA, workers will want to cover all parts of their body, including:
Neck
Legs
Hands
Arms
Ankles
Pants, long-sleeve shirts or coats and gloves are just a few examples of the clothing that will come in handy while at a worksite. To help better protect the face and neck, hats with mosquito netting are a must.
However, outdoor workers who may be helping with construction or simply spend large parts of their day in the sun might worry about the still-lingering summer conditions. In high temperatures and levels of humidity, certain pieces of clothing might seem problematic.
To ensure workers are not only protected from the Zika virus but also the weather, OSHA recommended wearing loose-fitting and lightweight shirts and pants. All pieces of clothing, however, should follow standards and regulations put in place by OSHA and the employer.
Furthermore, workers will still need to follow the best practices of drinking a good amount of water, taking breaks in shaded areas and watching out for co-workers. Doing so will help ensure workers are protected from Zika and the dangers of the summer heat.
Further worker actions
Workers can also take more actions to protect themselves from Zika. Common symptoms of the virus are mild, although the CDC stated most individuals affected will not display any symptoms. But conditions to look out for are:
Fever
Rash
Headache
Muscle pain
Red eyes
But the severity of Zika lies with those trying to build a family. According to the CDC, Zika has been linked with babies born with microcephaly. Babies with the birth defect are born with smaller heads and they may also have brains that will not develop normally.
"Zika has been linked with babies born with microcephaly."
Zika can be transmitted sexually, and workers should talk to their supervisors about job assignments during certain timeframes. It must be noted that the CDC believes a woman who is not pregnant at the time of contracting Zika will not pass it on to her child.
For the remainder of the summer, workers and employers have to take the necessary precautions to guard against the Zika virus. Repellent and the appropriate clothing will go a long way toward protecting workers.
Employers may also have to give some flexibility to workers who are concerned about Zika and starting a family. While the virus itself will eventually leave the system, it may cause irreversible birth defects in newborns.