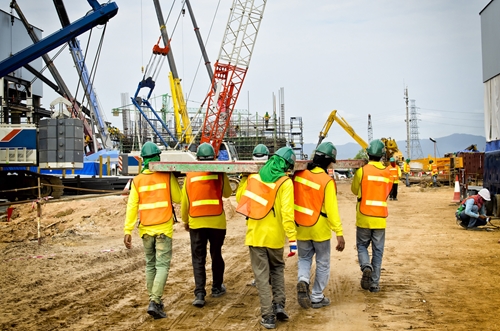 The U.S. Occupational Safety and Health Organization has delayed the implementation of parts a new rule that were supposed to go into effect Aug. 10.
The rule, officially known as Improve Tracking of Workplace Injuries and Illnesses, was finalized a few months ago. The objective of the rule is to prohibit employers from discouraging workers from reporting illnesses or injuries. Additionally, employers would have been asked to inform all employees of their rights with regards to reporting such information.
Another point of the ruling is to prohibit any type of retaliation against employees who would have reported injuries or illnesses while on the job.
But an official memo from OSHA has pushed back the implementation date to Nov. 1, 2016 to oversee even more community outreach. The ruling had drawn strong opinions about its overall effectiveness.
Until then, OSHA deputy assistant secretary Dorothy Dougherty wrote that the organization will be working with companies and developing educational materials for later distribution.
What was the rule?
In the middle of May 2016, OSHA issued a final rule to improve the tracking of injuries and illnesses in the workplace. The majority of the rule is due to be implemented Jan. 1, 2017.
When fully implemented, employees will be required to electronically submit illness and injury information already required to keep on site. Once this information is transferred, OSHA stated it would then analyze it to help the organization more effectively utilize compliance and enforcement resources.
Additionally, some of the information submitted will subsequently be posted online. OSHA believes that by making some data publicly accessible, it will further encourage employers and employees to take safety seriously and improve the conditions of work  sites.
By posting this information, researchers, job seekers and the general public will be able to develop a better understanding of companies and the dangers involved in certain lines of work. Dr. David Michaels, assistant secretary of labor for OSHA, stated on the organization's website that the rule will also help researchers utilize big data methods to make working conditions even safer.
"Our new rule will 'nudge' employers to prevent work injuries to show investors, job seekers, customers and the public they operate safe and well-managed facilities," Michaels also added.
Free from retaliation
The final rule also looked at the issue of retaliation by employers. In some instances, workers may feel uneasy reporting illnesses or injuries out for fear of the repercussions. To facilitate the transfer of injury or illness information to OSHA, the final rule specifically looked at anti-retaliation measures.
Before the phase-in was delayed, Aug. 10 was supposed to mark the start of when employers would inform workers of their right to report injuries, as Employee Benefit Advisor pointed out.
Employees were to also be informed of the proper procedure for reporting injuries while having access to non-redacted records.
With regards to the anti-retaliation rule, the decision to delay it may have been partly due to several Texas employer groups filing a lawsuit against OSHA. But as Bloomberg BNA noted, confusion also exists between the OSHA rule and some internal policies companies already have in place.
"The final rule also looked at the issue of retaliation by employers."
For example, organizations may offer safety incentives if there are no workplace injuries. However, OSHA's rule states it would specifically go after such safety incentives if they feel employees are being discouraged from actively filing reports.
Employee Benefits Advisor explained some of these programs could result in after-hour parties or even prizes such as a brand new television. In an interview with the publication, Shontell Powell, an associate attorney based in Washington D.C., said many individuals don't agree with OSHA's viewing of these types of programs.
What companies can do
Until the rule becomes fully implemented, organizations continue to maintain their record-keeping procedure. OSHA will notify companies of what to do when the time is appropriate.
In the coming weeks and months, employers and employees should also take the time to understand the final rule in its entirety. Above all, employees need to remember the best safety practices for the job at hand.