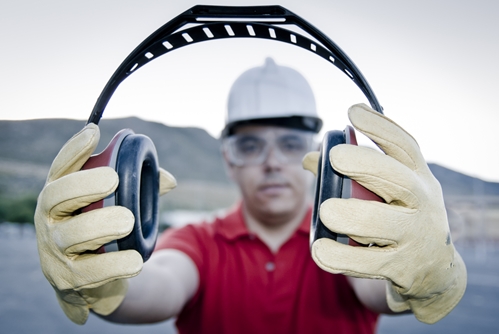 The U.S. Occupational Health and Safety Administration held its first-ever noise safety challenge in an effort to provide loud noise protection solutions.
Three winners were announced at the beginning of November after 28 projects were submitted. Inventors attempted to design their projects to solve hearing loss problems stemming from excessive noise in the workplace.
Jeremie Voix and Nick Laperle were awarded first place; both of whom are part of the company Eers. They created an earpiece that would not only protect workers from loud noises but also allow them to communicate with co-workers.
According to Safety+Health magazine, Brandon Dover came in second place after submitting a wearable piece of technology that could observe noise levels. Wearers are able to attach the device to personal protective equipment, including glasses, and the technology alerts individuals when noise levels are at dangerous levels.
Madeline Bennett, CEO and founder of Otogear, placed third. She developed an interchangeable device with silicone earplugs. According to Otogear's website, the product meets OSHA standards and offers stylish ear protection.
In a statement, Dr. David Michaels, OSHA's assistant Secretary of Labor, praised the initiative.
"This event was an innovative way for government to help better protect workers from job-related hearing loss by connecting the entrepreneurial community with inventors developing solutions," said Michaels.
Loud noises can hinder productivity
Loud noises are a concern for workers because they cause hearing issues in the interim and long term, OSHA explained. Short-term hearing loss is usually the first sign of too much exposure to loud noises over an extended period of time, and common signs include tinnitus (constant ringing) or a feeling of a "stuffed" ear. These symptoms usually go away within minutes or a few hours, but extended exposure can lead to permanent hearing damage over time.
Hearing damage is not the only side effect of loud noises, as individuals may find themselves under psychological and/or physical stress. These side effects, plus hearing loss, can also contribute to reduced concentration, a decrease in productivity, difficulty communicating and an increase in workplace accidents.
Hearing loss statistics
Per the U.S. Department of Labor, approximately 22.2 million working individuals experience potentially damaging noise in the workplace throughout the year. Of that number, about 10 million can attribute hearing loss to noise.
Employers are often financially on the hook for not protecting workers from harmful sounds. The DOL stated that in 2015, employers paid $1.5 million in penalties, and $242 million is annually spent on worker's compensation because of hearing loss.
Avoiding hearing loss
Employers must implement hearing conservation programs when workers are exposed to noise levels at or exceeding 85 decibels.
The good news about hearing issues is they are preventable. Employers can explore the possibilities of incorporating quieter machines into the workspace, isolating noise sources and minimizing exposure to loud noises. But one of the most important precautions is the use of hearing protection, and OSHA's recent safety challenge may soon lead to more hearing protection tools.