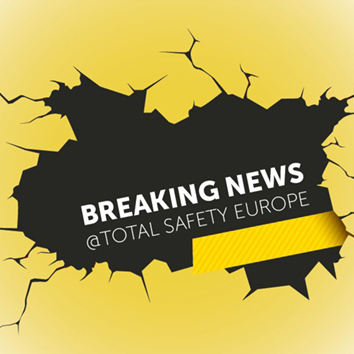 HOUSTON (Dec. 5, 2016) – Total Safety U.S., Inc., based in Houston, announced today that its Germany / Austria Division not only has its SCCP and ISO 9001 certification at the country level and now has also achieved this distinction uniquely at its BASF Ludwigshafen In-Plant Service Center (IPSC), the first major stand-alone certified IPSC in Europe.
The news came via official letter from the DNV GL Business Assurance Unit, the accredited certification body that handles the compliance of companies for third-party standards including ISO 9001 (quality management system) and ISO 14001 (environmental management system). DNV GL is the accredited certifier in 80 countries across all industry sectors.
Total Safety Germany-Austria, certified like every European TS entity on a country level since the start of business activities in the 1990s, began working on SCCP and ISO certification for individual IPSCs in the fall of 2014 while under the leadership of Tony Zadnikar. He credits this achievement to the commitment and teamwork of every worker and the positive quality and safety focused cooperation with customers like BASF and many others.
"Business, no matter what the objective, is always about people," said Zadnikar, who has since been promoted to Regional Manager – Europe. "Our teams create, ensure and set quality standards, while delivering safety solutions that help people be successful handling daily operational challenges in a safe way.
"Protecting the safe Wellbeing of Workers worldwide is not only our mission, but it is also our way of life," he added. "We embrace it with passion throughout our organization in a continuous search to further improve global service capabilities."
The certificate was presented in late November by DNV GL Lead Auditor Frank Nicolaus in Marl, Germany to Total Safety's Oliver Wörner, IPSC Lead BASF; Christian Hochberger, Coordinator BASF; and Jörg Teige, HSEQ Officer Germany / Austria.
Total Safety's initiative in Germany and Austria is indicative of the company's focus to lean in and maintain leadership in safety solutions and technology on behalf clients and their workers throughout Europe and around the world.
"Our team in Germany and Austria has worked diligently to document and satisfy all requirements for these stringent SCCP and ISO standards. Their commitment to safety sets the bar for all IPSCs, not just in our company but throughout the industry," said Chief Operating Officer Paul Tyree. "We know it is greatly appreciated by our valuable customers at BASF, and by all others currently undergoing the process."
Total Safety is committed to bringing the stringent SCCP & ISO Standards to the customer level to reinforce quality and safety standards, and certify processes on location where it counts. Certifying IPSCs sets a unique new standard in the industry for sub-contracted, embedded facilities and ensures customers that a higher standard of performance and risk management is in place.
"We will continue to certify standalone IPSCs in Europe over the coming months," Zadnikar said. "Our next planned sites are SHELL Pernis, The Netherlands, TOTAL Antwerp Olefins, Belgium and BP Gelsenkirchen, Germany as well as other individual customer IPSC locations that will follow."
DNV GL documented Total Safety's IPSC as certified for "adherence to ISO Standards in safety engineering and coordination of maintenance work, stoppages and projects; training and use of security personnel as well as sale, rental, maintenance, repair, operation and testing of work equipment and their warehouse management and logistics."
"As the global leader in safety and compliance services, Total Safety employees have a profound sense of shared responsibility to adhere to the standards and regulatory requirements that have been put in place to protect people, the environment, and to reduce risk," said President and Chief Executive Officer Troy Thacker. "So, there is also a shared sense of admiration and accomplishment for our employees in Germany and Austria on their tremendous achievement."
About Total Safety
Total Safety®, a Warburg Pincus portfolio company, is the world's premier provider of integrated safety and compliance services and the products necessary to support them, including gas detection, respiratory protection, safety training, fire protection, compliance and inspection, comprehensive flare services, industrial hygiene, onsite emergency medical treatment/paramedics, communications systems, engineered systems design, and materials management. It operates from 150 locations in 21 countries to ensure the safe Wellbeing of Workers Worldwide (W3). For more information about Total Safety and its unwavering commitment to safety, visit www.totalsafety.com.
Contact:  John Helms, (281) 353-5161 or email jhelms@totalsafety.com