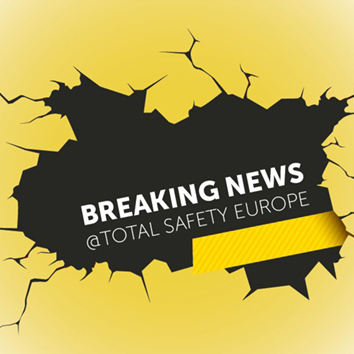 Houston (Dec. 12, 2016) — Total Safety U.S. announced the launch of its newest customer rental fleet addition in Europe, BAT (breathing air trailer) — a modular-design advanced breathing air system that is highly maneuverable, lightweight, easily towed by a light van and extremely flexible to support small crews on short-term jobs.
"One thing our clients like about BAT is the trailer mount design that makes it possible to pick it up themselves and use it on work locations," said Total Safety Netherlands Regional Manager Dusan Rakic. "Our clients also like that BAT is less complicated to use than compressors and the air capacity of the trailer is sufficient for most short-term jobs."
BAT's unique modular design makes it easy to lift the bottle package from the trailer to adjust height and proximity to work. It also has an integrated materials compartment to stow hoses, masks and other equipment.
With the capacity to hold up to 135 liters of breathing air and support a single worker up to 50 hours, the BAT has connecting points for as many as four workers with breathing air for 12 hours each. Plus, each breathing air connecting point has its own flow meter safety feature, monitoring the individual air flow for each worker.
Another added safety feature is the BAT unit's separate emergency air supply of 15.000 liters which can be activated on the control panel.
"After one year of development, we have finished the testing and certification of the BAT," Rakic said. "We are pleased to have 14 now operating in our fleet at client locations in the Netherlands, Belgium and Germany and we hope to double that over the next year to accommodate demand."
About Total Safety
Total Safety®, a Warburg Pincus portfolio company, is the world's premier provider of integrated safety and compliance services and the products necessary to support them, including gas detection, respiratory protection, safety training, fire protection, compliance and inspection, comprehensive flare services, industrial hygiene, onsite emergency medical treatment/paramedics, communications systems, engineered systems design, and materials management. It operates from 150 locations in 21 countries to ensure the safe Wellbeing of Workers Worldwide (W3). For more information about Total Safety and its unwavering commitment to safety, visit www.totalsafety.com.