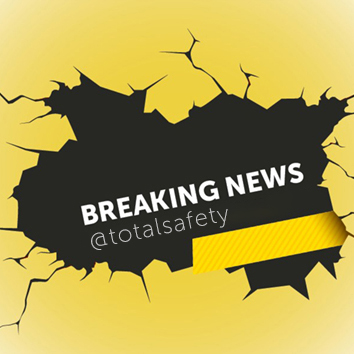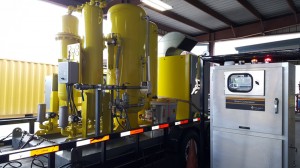 HOUSTON (Dec. 12, 2016) — Total Safety US Inc., based in Houston, today announced the successful rollout of its second-generation Smart Compressor technology– an innovative replacement for traditional breathing air systems used in processing and chemical plants as well as other industrial facilities.
Total Safety originally introduced Smart Compressor systems with remote monitoring in 2015 as an added feature for clients already using its exclusive technologies for producing high-volume, low-pressure Grade D breathing air on site.
Many clients had been replacing traditional bottle-type breathing air services with HVLP, Air Cobra™ or custom fixed-air services. Building on the mobile Air Cobra™ platform, Smart Compressors feature the latest gas detection and wireless technologies to monitor multiple systems simultaneously.
Smart Compressor's remote monitoring capabilities proved to dramatically improve the working atmosphere, reduce offline time, increase efficiencies, improve utilization, reduce manpower, reduce plant traffic, reduce hardware, and centralize and standardize safety services.
"Our Smart Compressor technology changes the way breathing air is provided to our customers," said Total Safety Director of Product Management Binu Joy. "We have listened to the needs of plant managers and incorporated the very best technologies on the market to ensure workers are getting the highest quality Grade D breathing air and all data is gathered, monitored, addressed and retained in real time."
Total Safety has already used its second-generation Smart Compressors at numerous customer sites and all have reported great satisfaction with the performance of the system.
About Total Safety
Total Safety®, a Warburg Pincus portfolio company, is the world's premier provider of integrated safety and compliance services and the products necessary to support them, including gas detection, respiratory protection, safety training, fire protection, compliance and inspection, comprehensive flare services, industrial hygiene, onsite emergency medical treatment/paramedics, communications systems, engineered systems design, and materials management. It operates from 150 locations in 21 countries to ensure the safe Wellbeing of Workers Worldwide (W3). For more information about Total Safety and its unwavering commitment to safety, visit www.totalsafety.com.
Contact: John Helms, 713.353.5161 or email jhelms@totalsafety.com.