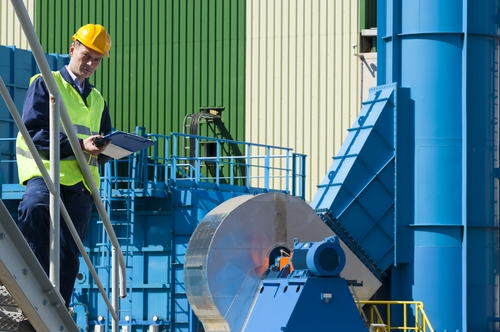 Safety is the name of the game.
As burdensome as regulations may appear, they go a long way toward reducing worker accident and fatality rates.
The U.S. Occupational Safety and Health Organization will conduct regular inspections to ensure companies provide safe working spaces, so organizations need to always be ready for inspections. As a helpful reminder, here are some ways employers can make it through an OSHA inspection:
Brace for surprises
OSHA rarely gives advance notices about inspections. According to the safety agency, it only provides notice to employers under four occasions:
If an inspection will occur after normal work hours or if special preparations are needed.
If there is an imminent danger and an inspection will force safety managers to fix an issue.
If advance notices are needed to ensure management and worker representatives will be on-site.
An OSHA Area Director believes there's a need for a complete investigation (usually occurs after a fatality).
Companies that specialize in high-risk work, particularly in the construction and manufacturing industries, should accept the fact they will rarely receive an advance warning about an inspection.
"OSHA rarely gives advance notices about inspections."
However, employers may be able to anticipate inspections. Oftentimes, inspections are triggered by employee complaints that may occur after accidents. When those complaints are filed, safety managers should expect OSHA to show up soon thereafter.
Respond in a timely fashion
According to the Philadelphia Business Journal, OSHA usually relies on phone calls to initially investigate complaints if they're deemed lower priority hazards, which might be instances where accidents resulted in a very minor injury.
OSHA will then follow up with written details about the alleged incident and safety hazards. A company then has five business days to respond in writing. This response must identify the issues raised and the course of action to fix them.
Once OSHA receives that response, it – and the original complainant – will determine if an organization's response is sufficient. If so, the agency won't move forward with an on-site inspection. But if an organization doesn't reply in a timely manner, or the reply to a complaint isn't good enough, an on-site inspection will occur.
If OSHA decides to visit a workplace (with or without warning), companies should prepare ahead of time to ensure an inspection proceeds without difficulties.
Prep for an inspection
Even though inspections rarely occur with advance notices, employers can still have a plan in place to deal with on-site inspections and an OSHA compliance officer, according to Risk Management.
This plan should stress the need to collect important documents to present to the OSHA compliance officer. These documents are:
Recordkeeping.
Safety and health policies.
Hazard assessments.
Insurance policy.
Third-party audits.
Documented training logs.
Equipment inspection summaries.
Training programs.
A company's safety team should strive to be as transparent as possible to make the inspection proceed smoothly, Philadelphia Business Journal recommended. It can do this by assigning each member of the safety team a role during the inspection. For example, one member might be delegated to talk about training, while another may provide further clarification on equipment inspection summaries.
Now let's go over what an inspection might look like.
Join the audit
When the OSHA compliance officer arrives, he or she should be met by a greeting team and escorted into a waiting area. Since these audits are often unexpected, safety teams can take a few minutes to gather documents before the opening conference.
During an opening conference, the compliance officer will explain why an inspection is occurring and the scope of the audit. In addition, both parties should set ground rules for the walk through.
Take detailed notes during the walk through that include comments and concerns. The compliance officer has free range to inspect anything in his or her sight, whether it's a heavy machine or guardrail. Companies and safety managers will want to be accommodating but shouldn't feel bullied by OSHA. Disagreements over violations will likely occur, but there will be times when violations aren't worth fighting, such as if there is a blatant break in a compliance standard.
Keep in mind that an inspection doesn't only cover the walk through. A compliance officer may request to interview other managers and employees. Counsel needs to be present for the former but is optional for the latter.
Understand postinspection details
Once an audit is wrapped up (which could take hours, days or weeks), both parties will discuss the results in a closing conference. During this meeting, the compliance officer will review violations and present ways to fix them.
Depending on the severity of the violations (if applicable), the officer will propose fines. Employers can either accept the citations and pay the financial penalty, or they can contest the violations at a later date.
OSHA inspections are more than likely viewed as a burden, but they're something every organization has to deal with. The more a company prepares in advance to deal with an inspection, the less of an impact potential violations will have.