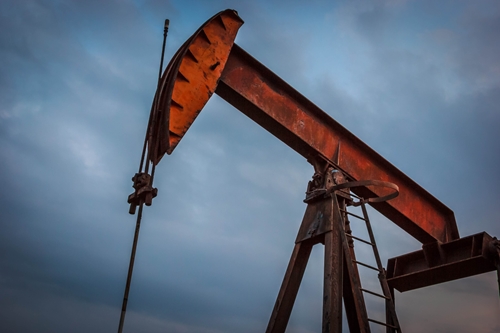 Ladders are common in a variety of industrial and manufacturing contexts. Whether they're fixed in place or portable, ladders give employees quick access to anything they might need to work or interact with above ground level. However, ladders are also a leading cause of workplace injuries.
The widespread nature of ladders means accidents are common
"Ladder safety is No. 7 on OSHA's list of most common workplace citations."
The Occupational Safety and Health Administration's most recent list of common workplace safety violations placed fall protection at No. 1 and ladders specifically at No. 7, wrote Thomas Gallasi, OSHA director of enforcement programs, in a Department of Labor blog post. While the numbering of the list changes somewhat each year, fall protection and ladders are frequently seen in the top 10. Safety + Health magazine cited Bureau of Labor Statistics data about the 150 deaths and 20,000 nonfatal injuries involving ladders in 2015, the most recent year for which complete data is available.
The nature of ladders means they're useful in nearly every industry, and either regularly or heavily used in many. However, they also account for a large number of workplace injuries, up to and including deaths. How can businesses effectively address the potential dangers associated with ladder use? The American Ladder Institute is spearheading an initiative in March known as National Ladder Safety Month, a six-step program that aims to boost understanding of safe, effective ladder utilization.
The ALI, which develops general ladder safety standards and serves as a trade group for 16 U.S. manufacturers of these tools, has the full support of OSHA behind National Ladder Safety Month, Safety + Health reported. According to the ALI, the initiative aims to:
Decrease the incidence of injuries and deaths involving ladders.
Issue more ALI ladder training safety certificates.
Lower the position of ladder-related citations on OSHA's top 10 most frequent violation list.
Direct more businesses and employees to the ALI's online ladder safety modules.
Increase the overall occurrence ladder inspector trainings.
Raise the number of businesses that adequately and safely dispose of old, broken or otherwise unsafe ladders.
Ryan Moss, ALI president, said the initiative's core goal is making ladder use safer.
"What if we could make a difference and get that guy home at night?" Moss said to Safety + Health. "What if the guy that was going to pass away today, what if his day came and went, and he went home to his kids and got to play soccer with them or went to the recital or went on a date with his wife? If we did our job right, he would never know that today was his day. The American Ladder Institute, the board and everybody else embraced this and said, 'Yes, let's do it.'"
Improving ladder safety for your business
The ALI's online resources are a good place to start, offering free guidance to safety managers and staff. There are plenty of options available from organizations like OSHA to improve industrial safety as well.
OSHA's portable ladder safety Quick Card offers a comprehensive view of how to safely use these tools in a small package. Covering all concerns from checking the immediate surroundings for potential electrical hazards to ensuring proper, three-point contact with the ladder at all times, this guide is a useful reminder of all the major elements of ladder safety. It specifically addresses potential dangers that may be glossed over when employees are working quickly or under pressure to complete a task, like using the top of the ladder as a step. Following the guidance provided can mean the difference between a safe and successful job completed and the potential for serious injury or death.
OSHA's Fall Protection Standards page goes further to offer businesses in-depth information about a variety of tools used by employees to work above ground level. The page offers easily visible links to the standards for ladders, as well as stairways, scaffolds and similar systems. For safety professionals who want quick access to standards, OSHA's regulatory agenda, Federal Register notices, letters of interpretation and other statements made by the federal regulator about working from heights, this is the place.
A strong fall prevention strategy requires access to training materials, effective communication with employees and the implementation of any necessary equipment and safeguards. Consider providing your staff with a refresher on proper ladder use during National Ladder Safety Month.