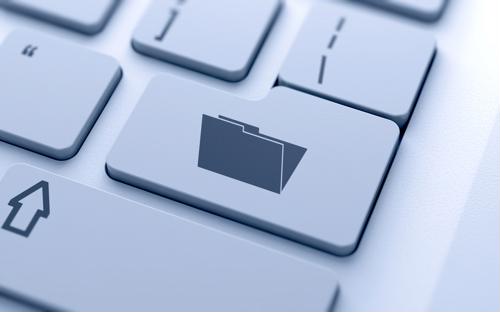 The Occupational Health and Safety Administration's electronic recordkeeping rule has gone through plenty of development, changes and delays since it was first announced in May 2016. The regulation technically went into effect on Jan. 1, 2017. Although the rule is in place, it hasn't been enforced due to a series of delays issued by the federal regulator. Will businesses mandated to participate by virtue of company size or industry eventually have to comply with this rule and submit workplace injury and illness information electronically? Or is it possible the rule will never be fully enforced?
Several recent enforcement delays highlight uncertainty
Business Insurance reported on a recent news release from OSHA that provided what might be a final extension for businesses that have yet to send 2016 electronic workplace injury and illness records to the federal agency. Companies now have until midnight on Dec. 31 to send their data through OSHA's tracking tool, and failure to do so could result in enforcement action, including fines and other penalties. Once the calendar changes to 2018, OSHA's application will no longer accept data for 2016.
Technically, the deadline for submitting the information remained at Dec. 15, with OSHA clarifying that it won't pursue any consequences for organizations that don't take action until the second half of the month. Although the health and safety regulator didn't make a specific statement, it's reasonable to assume enforcement of submission deadlines could start in 2018 – barring another extension of the timeline.
Eric Conn, a partner in law firm Conn Maciel Carey L.L.P., said actions over the past year have indicated the electronic recordkeeping rule could be changed substantially or entirely removed, in an emailed statement shared by Business Insurance.
"We have closely tracked the Trump Administration's treatment of OSHA's new e-recordkeeping and anti-retaliation rule, and while there have been plenty of signals that this rule is due for an overhaul, or even possibly to be rescinded entirely, no such action was taken to interfere with the first required data submission, other than to extend the deadline from this summer to Dec. 15 and now to Dec. 31 for all intents and purposes," Conn said.
As EHS Today pointed out, OSHA's electronic recordkeeping rule faced many delays since the original announcement. The July 1 submission deadline moved to Dec. 1, then Dec. 15 and was finally and unofficially pushed back a final time to the very end of the year. Part of the issue, aside from a potential desire to change or eliminate the rule, might be a lack of resources to effectively review and process the data. Although OSHA issued statements in the past noting it had adequate staffing to deal with the influx of new data, the agency simply may not have the tools or personnel on hand to effectively manage this new program.
In late October, OHSA indicated it was somewhat close to completing the review process for the rule, according to firm Jackson Lewis PC. However, there's no clear timeline in place for a conclusion and subsequent revision or removal, meaning businesses have to submit 2016 data at a minimum.
Keeping up with regulatory changes is a complicated affair for businesses large and small. To enhance compliance and keep employees and facilities as safe as possible, turn to Total Safety.