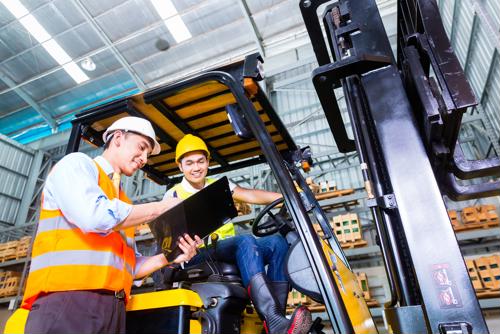 New hires are a vital part of every business and every industry. The need to replace employees who retire, leave for new opportunities or otherwise depart may be constant or occasional, but a new worker is almost always needed to ensure things continue to go smoothly.
Of course, a new hire has to be brought up to speed on how an organization operates and there's nothing more important than ensuring they can work safely to keep themselves, their coworkers and the facility as a whole safe.
Crucial workplace safety considerations for new hires
"Research found new hires are significantly more prone to injury than long-term employees."
The vast majority of businesses already have new hire training for both operational and safety considerations in place. That doesn't mean those processes don't need regular review, however, nor that they might need to be tweaked or even overhauled from time to time. How can your facility make sure it addresses new hire safety concerns in the most effective way possible? Consider these foundational concerns:
Safety managers must ensure new staff understand any unique or role-specific safety issues they may not have encountered in previous positions.
New hires need to know who to talk to about safety concerns, whether in an emergency or near-emergency, or in less immediate situations.
These inexperienced employees need to balance learning about the operational and safety aspects of their new jobs and do both successfully in a relatively short period of time.
It's important to remember that new hires have a different perspective than veteran workers and can be more predisposed toward accidents. Research from the Institute for Work & Health, shared by Safety + Health magazine, said workers in their first month at a new employer have more than triple the risk of an injury that results in time away from the position compared to someone who has been in the same position for more than a year.
"We can only speculate on the 'why,'" said Curtis Breslin, an IWH scientist who participated in the new hire research. "One thing studies have shown is that there's a lack of familiarity. That's a common theme that could be contributing to new workers' increased risk. The other possibility is that new workers might be encountering more hazards. Or their risk perception – they don't have the knowledge and awareness, so they're underestimating the risks. It could be issues with training, maybe they're not being trained [on or receiving] on-the-job, hard-knocks-type training that happens in the first or second month."
Effective safety tips for fresh employees
Although every workplace is different, addressing new hire safety is a common goal. Keeping employees safe and active on the job is a benefit for everyone involved. To address the unique aspects of educating these inexperienced workers and preventing any harm, keep these strategies in mind:
Offer training materials in a variety of formats. Written documentation can supplement a classroom experience and can be read and reread outside of a structured learning time.
Follow up with employees about their safety training and supplement any weak points with further instruction, be it another classroom session or documentation for them to review. From a long-term perspective, keep track of any training elements commonly forgotten or confused and place more emphasis on them in future efforts.
Incorporate new employees into safety committees and similar groups. One especially thorough example shared by EHS Today came from a fabric mill in Georgia, where all employees, including new hires, join one of eight committees that focus on different areas of facility safety. This helps to quickly integrate new workers and engage them in company safety policy.