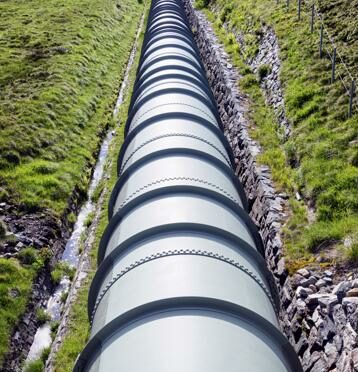 The financial repercussions of a lack of safety and environmental controls in the oil and gas industry can't be overlooked. For the Sunoco Pipeline, which recently resumed construction in Pennsylvania following a total shutdown and substantial fine, the absence of oversight had significant negative impacts on the project's completion and its total cost.
Repeated construction issues lead to $12M fine, stop work order
The pipeline is intended to move natural gas across Pennsylvania, with a western termination point in eastern Ohio and an eastern one near the state border with Delaware. As with other projects of a similar scope, construction of the pipeline required a variety of permits and other permissions to ensure it complied with a wide range of state environmental and workplace laws. A documented lack of compliance led to Pennsylvania's Department of Environmental Protection rescinding permits until the company building the pipeline fixed the relevant issues. The builder had to pay a fine of more than $12 million and remediate a host of issues related to construction before it was authorized to continue.
The specific problems presented by the construction included a series of spills and leaks of drilling fluid, as well as a variety of other violations noted as egregious and willful by the state DEP, according to the Associated Press. DEP officials made a point of noting that the violations represented a clear problem and said the agency would only reverse its position once all of the issues related to construction were addressed.
The project eventually resumed following a consent order and agreement that included the $12.6 million fine and extensive revisions to the operations plan used for the rest of the construction, Occupational Health & Safety reported. The changes included a renewed commitment to follow established protocols contained in the original plan as well as additional protections and safeguards to ensure a high degree of safety for surrounding towns and the environment.
"Throughout the life of this project, DEP has consistently held this operator to the highest standard possible," DEP Secretary Patrick McDonnell said, according to Occupational Health & Safety. "A permit suspension is one of the most significant penalties DEP can levy. Our action to suspend the permits associated with this project, and the collection of this penalty, are indicative of the strict oversight that DEP has consistently exercised over this project. Today's announcement is by no means the end of DEP's oversight."
The stoppage spanned a little more than a month, from early January through early February, and is a critical reminder of the need for a high degree of compliance from the very beginning of an oil and natural gas project through its entire useful life. Workplace safety and compliance issues take on new, much broader boundaries when the worksite stretches across an entire state. To make sure your projects are as safe and compliant as possible, get in touch with Total Safety today.