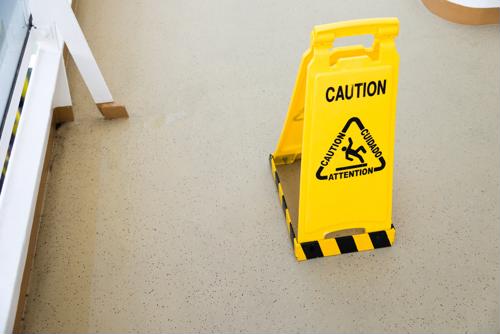 No business leader or safety manager is surprised to hear that workplace injuries and illnesses lead to financial and operational deficiencies, along with potentially serious issues for workers. Anyone who has worked or managed others in a setting where injuries are possible knows how processes slow down in the immediate aftermath of an incident and that employees need time – sometimes many months or even years – to fully recover.
What may serve as more of a wake-up call is the amount of money that is lost across the country's economy due to serious workplace injuries and illnesses. Lapses in workplace safety that led to major incidents cost U.S. businesses as a whole more than $1 billion per week in 2015, the most recent year for which complete data and analysis was available, according to the Liberty Mutual Workplace Safety Index. This document, assembled by the insurer on a yearly basis, tracks the overall cost of serious illnesses and injuries, as well as their most frequent causes.
The most common and serious workplace safety concerns
"Just 10 types of workplace injuries led to a total loss of $51.4 billion."
Liberty Mutual's report found just 10 disabling workplace injuries led to a total loss of $51.4 billion for the U.S. economy in 2015. By far the most common – and costly – issue is overexertion involving outside sources, accounting for nearly 25 percent of all such serious injuries and carrying a price tag of $13.7 billion alone.
This issue, related to workers interacting with objects by taking potentially strenuous or dangerous actions such as lifting, pulling, carrying and pushing, is prevalent throughout nearly all industries on some level, which helps account for its commonality. However, business leaders and safety specialists should take a cue from the sheer value lost due to injuries at work related to this issue and prioritize an examination of their facilities. That should include looking for unsafe practices as well as specific tasks and areas, where workers who use good form and are aware of their surroundings may still be at risk.
The second most common situation leading to a serious workplace injury falls on same level, and accounted for nearly 20 percent of all such incidents and carried a total cost of $11.2 billion. Another injury that can occur nearly anywhere at any time, slips and falls can be caused by a wide variety of circumstances. From employees using unsafe or damaged footwear to a lack of proper maintenance of walking surfaces and spills of everything from water to solvents, there are unfortunately a number of ways to increase the potential for this painful and costly injury. Business leaders and safety specialists should take extra care in sharing information about proper, safe footwear, inspecting walking surfaces and developing quick and efficient response plans for spills.
Other causes of injury that made Liberty Mutual's top 10 list include falls to a lower level, struck by equipment incidents, exertions and bodily reactions not involving outside sources and roadway incidents involving powered land vehicles. The frequency of occurrence related to these categories won't shock those familiar with workplace safety, but their collective cost of $18.6 billion will likely lead to a moment of pause.
Workplace safety is a constantly evolving and developing discipline. There are always new processes, technology and tasks to take into consideration and incorporate into existing safety planning. However, certain long-standing issues have especially large price tags tied to them. Businesses need be sure they adequately and consistently address the issues that are ultimately most costly to operations and most harmful to employees.