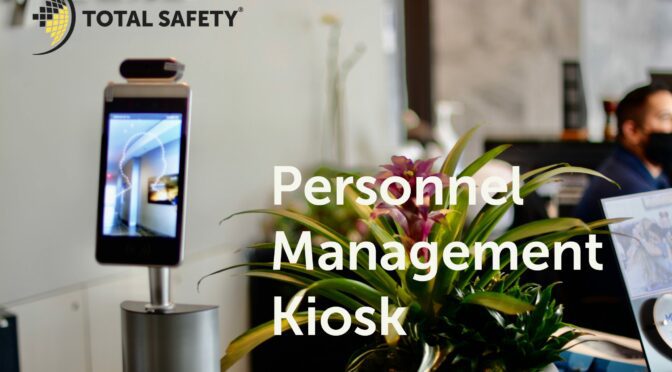 The country is opening back up, and there is no doubt that many of the new protocols are here to stay. At this point, everyone is familiar with expectations to social distance, going through temperature screening and wearing a mask.  Technologies have emerged to help make compliance faster, and safer.
The future of interactive security is here. Our Personnel Management Kiosk is low profile, so that it fits anywhere. Our platform is customizable to meet your unique security protocols, and provides real-time analytics, so you always know who is on your premises. Importantly, it can assess temperature in only 2 seconds from three feet away! If your facility requires workers and visitors to wear a mask, our kiosk can alarm to re-enforce this, too. If a protocol is no longer required, such as wearing a face mask, it's easy to disable these features. Watch this video to see how it works!
The kiosk uses AI technology that features a high-performance biometric algorithm for rapid facial recognition and identification.  Our system can be custom set up with a time stamp to track when employees arrive, access expiration dates for contractors, and more. Add new users to the database in seconds!
The system is expandable and can be connected to other kiosks, security systems and turnstiles. Data analytics allow you to gain insight on who is entering the facility, arrival times, and more. Features such as temperature screening, mask alerts, and alarms can be turned off and on as needed.
Virtual Receptionist
Entry Access
Facial Recognition
Temperature Scan
Face Mask Recognition
Alarms
Company News/Info Kiosk
Call me today to discuss: Clint Palermo |281-812-5936 | cpalermo@totalsafety.com