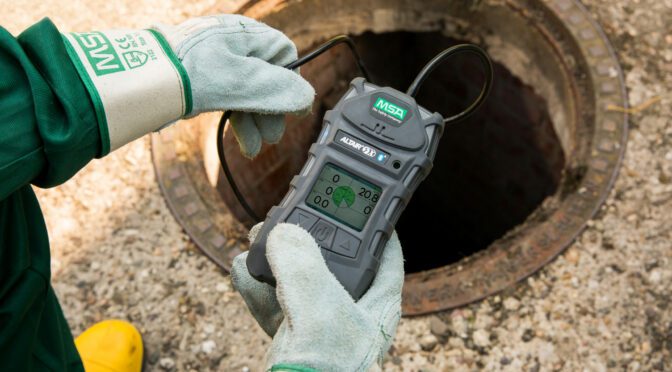 Total Safety and MSA are teaming up to offer rugged, reliable gas detection and our expert safety services to help make your worksite safer. MSA is a global leader in the design and manufacture of connected portable and fixed gas detection sensors that are customizable to meet the requirements of any jobsite challenge when it comes to gas detection and worker safety.
Total Safety's experts are ready to help you select the right MSA single and/or multi-gas detector for your jobsite, industry, and work environments. Our solutions experts make complex connected gas solutions simple, with – technical expertise, robust training, emergency planning, and onsite services so you know your workers are connected to a safety expert 24/7.
Renting from Total Safety is smart! Our MSA gas detection rental fleet is compliant, calibrated, and tested to ensure safe operation.  We have MSA gas detectors available immediately where you need it, when you need it.
MSA's ALTAIR® 4XR Multi-gas Detector surpasses industry standards:
Rugged
Survives 25 drops from 1.2 meters (MIL-STD-810G Drop Test 3rd Party Certified)
Survives an incidental 7.5-m drop onto concrete
Dust- and waterproof IP68 rating (2 meters for at least 1 hour)
Operating temperature range: -40°C to +60°C
Reliable
4-year instrument & sensor warranty
The integrated MotionAlert tells others that a user has become immobile
User-activated InstantAlert notifies others of a potentially dangerous situation
Confirm compliance quickly with the Bump LED & on-screen checkmark – visible also by the S+H expert from hygienic distance
Bump and calibrate with 1/2 the test gas and in 1/2 the time vs. industry average
Bump and calibrate at a specified "Time of Day" with your MSA GALAXY® GX2 Automated Test System
Online fleet management availability with Safety io Grid Fleet Manager
Real-time
Sense gas 2 times faster than the industry average with MSA's XCell sensors
Quickly update MSA ALTAIR 4XR settings via the ALTAIR Connect app (available on the Google Play Store)
View live gas detector readings through Safety io grid live monitor locally on site or remotely
Learn More about MSA's 4XR