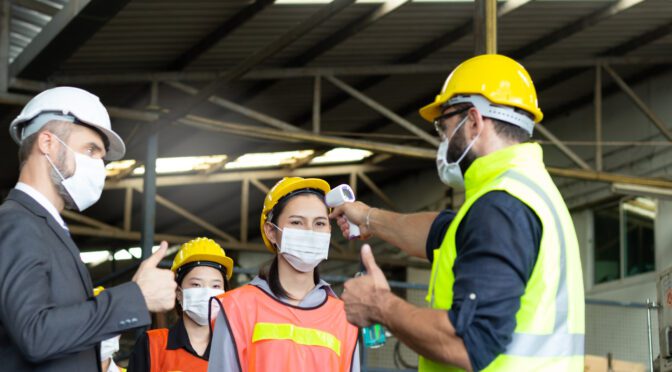 Guidelines are constantly changing in response to managing the health and safety of workers during the pandemic.  It can be challenging to keep up with all of the new requirements enforced by CDC, EEOC, OSHA, and local regulations.  Total Safety now offers Health Compliance Officers (HCOs) to bridge the gap between your specific jobsite environments and local mandates, promoting compliance and creating a healthier workplace.
Hiring a Health Compliance Officer.
Our Health Compliance Officers are trained in current pandemic workplace guidelines, and they have the leadership skills to adequately address issues with the management team on current health compliance. They will provide sound recommendations that can be quickly implemented, checked, and reported.
Improved safety culture.
Total Safety's mission is …to ensure the safe Wellbeing of Workers Worldwide.  Our Health Compliance Officers bring this mission to your jobsite to encourage a culture of compliance by educating employees on the latest best practices, monitoring compliance adherence, and delivering daily reports on how well implemented protocols are followed. Having the HCO on your jobsite can make a significant difference in creating a healthy, professionally managed jobsite that increases employee participation and improves morale.
To learn more about how we can help you stay compliant, contact us today.  Download our Health Compliance Officer Flyer