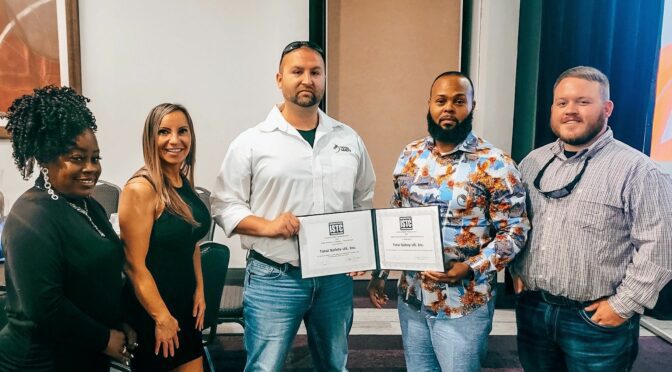 On May 26, 2022, Total Safety attended the 26th Annual Industrial Safety Training Council (ISTC) Safety Awards Banquet held in Beaumont, Texas.  The purpose of the ISTC Safety Awards program is to recognize the safety achievements of contractors working in the Gulf Coast area. The award publicly recognizes the excellent record of safety operations attained by contractors working in the refining and petrochemical industries. In order to be considered for an award, a contractor must be nominated.
Total Safety is honored to be nominated by our customer, ExxonMobil Beaumont, for our first-rate services and our excellent safety record. After a complete audit of Total Safety's safety record by the ITSC, we are proud to announce that we were awarded the ITSC Safety Achievement Award – Years Worked, for working 12 consecutive years without an OSHA lost workday case involving days away from work.  Total Safety was also awarded the ITSC Safety Achievement Award – Sustained Performance category for sustaining a "zero" recordable incidence rate for three consecutive years.   Special recognition to Jeremy Wilson, Lead Air Tech, who was a finalist for the ITSC Trainer of the Year award.
Please join us in congratulating our Total Safety teams who put safety first each and every day to make winning the ITSC Safety Achievement awards possible.  Attendees at the award ceremony pictured left to right are Valente "Vee" Williams – EHS Technician and Employee of the Month for May 2022, Angela Heckard – EHS Supervisor, Jon Logue – IPSC Manager, Omar Scypion – HSEQ Supervisor, and Chris Robinson – Fire Supervisor.