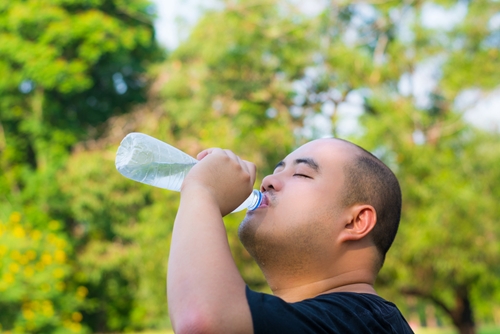 Heat illness is a serious medical condition that can result in muscle cramping, loss of consciousness and even death in some extreme cases. The Occupational Safety and Health Administration has estimated that thousands of workers become sick due to exposure to heat every year.
Heat awareness is especially crucial this year as a number of states are already experiencing historically high temperatures. Early spring saw parts of that state experiencing mid-80 and low-90 degree Fahrenheit temperature ranges, which is usually not seen until later in the summer. Now is the time to review the symptoms of heat stress and understand best practices for protecting workers from heat exposure.
With the latest news that OSHA  has launched a National Emphasis Program with the goal of protecting millions of workers from heat illness and injuries, companies must get ready for inspections that focus on heat-related hazards for both indoor and outdoor workers.
OSHA states that the NEP is necessary because the dangers of extreme heat increase each year, citing that 18 of the past 19 summers have broken historic records. Over the past 5 years, there have been an elevated number of fatalities or hospitalizations reported by employers.
Help Keep your Workers Safe in High Temperatures:
Providing plenty of water: Each employee should have access to at least a quart of water per hour and employers should encourage workers to stay hydrated.
Ensuring shade: Work sites should include areas of shade where workers can rest. If there is no natural shade, employers can put up tents or other coverings.
Safety training: All workers should be taught to recognize the signs of heat illness in themselves and others.
Monitoring: All workers should watch for signs of heat illness when temperatures are high, and employees reporting heat-related sickness should not be left alone.
In addition to following these guidelines as best practices, employers need to be in compliance with specific standards that govern their industry or state.
Following heat-exposure regulations
All employers in the U.S. will need to comply with the federal OSHA standards that relate to heat exposure. While there is not a specific standard for working in hot environments, there are several relevant regulations employers must consult. These include the Personal Protective Equipment standard, Sanitation standards, Medical Services and First Aid standards, and the Safety Training and Education standard for the construction industry. There are also 28 OSHA-approved state standards on heat exposure.
"Review standards on heat exposure, and consult relevant regulations."
OSHA also provides guidelines to employers on how to better protect workers from heat illness, including a guide to understanding the heat index. As OSHA explained, the risk of heat-related illness becomes greater with both increased temperature and increased humidity. The heat index measures both these factors and is better than air temperature alone for predicting the risks workers face.
OSHA also provides clarification on how to adjust the use of personal protection equipment to maintain compliance while accounting for heat exposure, as some types of PPEs, such as hard hats, may contribute to heat exhaustion. The agency has provided industry specific resources as well.
It's crucial to remember that workers in outdoor environments face the greatest risk, and the rate of heat-related illness is highest for new workers. A CAL/OSHA study found that around half the number of incidents related to heat-exposure happened on the employee's first day on the site, and 80% happened within the first few days. It's important to recognize that heat illness may manifest as heat exhaustion or heat stroke, and both are serious medical conditions. OSHA also offers simple training materials that employers can utilize for training workers to recognize heat-related illnesses.
The importance of hydration
Proper hydration remains one of the best tools for preventing heat-related illness. Both heat and strenuous labor deplete the body's hydration levels, leading to thirst, fatigue, muscle cramps, nausea, dizziness or confusion. All these conditions may contribute to accidents at the job site. If left unaddressed, dehydration can contribute to heat rash, heat exhaustion or heat stroke.
General best practice suggests employers provide workers with one quart of water per hour, and some workers may need more. Certain factors can increase the risk of dehydration. These include:
Age
Underlying health conditions such as diabetes and heart disease
Medications
Higher levels of physical exertion
Air temperature
Radiant heat from machinery
Employers can encourage workers to drink more water by providing time for water breaks, during which water can be sipped slowly. Workers may also be outfitted in PPE that helps keep them cool. Employers may also consider supplying workers with hydration packs or reusable water bottles for water breaks.
Total Safety is here to help!
Our experienced EHS consultants can help evaluate and put into place a Heat Stress Management plan. Talk to us about recommended products to help keep your workers comfortable and hydrated.
Heat Management Products:
Cooling garments
Wide selection of light-weight garments
On-site hydration solutions
Cooling trailers