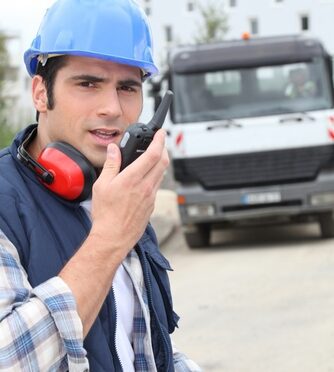 Whether you need to send a quick email or notify employees of a major safety issue, a reliable communication system is necessary for industrial job sites such as petrochemical plants. While communication is already a top priority for energy firms, there are certain scenarios that companies should be prepared for and test that their current communications systems are up to the challenge.
"Employers should determine whether their existing industrial communications equipment and services can fully handle the demands of their facilities and ensure the safety of the staff on site."
Being prepared for a natural disaster or emergency incident requires employers to have an emergency communication plan in place. During a sitewide emergency, employers need to be able to reach all workers quickly to describe the danger and give them further instructions on what to do next. In communicating to a large number of people at the same time, EHS Today recommends that companies implement a mass notification system that will give employers the ability to alert employees to risks in real-time that will get people's attention and take notice. Employers should determine whether their existing industrial communications equipment and services can fully handle the demands of their facilities and ensure the safety of the staff on site. Mass communication systems can deliver real-time messages to specific groups of people. It can also handle two-way communication which can help save lives in an emergency.
Importance of an Emergency Communications Plan
It's the job of managers on site to inform all employees about an emergency and communicate proper protocol for response. Responses can vary by type of disaster or whether an employee should evacuate or shelter in place, for example. New workers may not be familiar with recognizing specific dangers or protocols, making it critical that they are in communication with their supervisor.
Five Emergency Preparedness Tips:
 Have a Plan. In case of an emergency or disaster knowing how you should respond is key. Several types of emergencies require different responses.
 Know your emergency chain of command. When an emergency happens, it is critical to know who you should take direction from.
  Regularly test.  Test your two-way radio equipment to ensure they are functioning properly, batteries are charged, and you are receiving messages.
 Know radio etiquette. It's easier to get your message through if you use proper terminology for radio communication and repeat back messages to confirm you heard correctly.
 Practice. Participate in emergency drills to become comfortable using your radio, know your frequency, and the codes your team uses.
Why Two-Way Radios are the Best Choice in a Crisis
While cell phones are a part of our everyday life, during emergencies two-way radios are the more reliable choice. Cellular networks are vulnerable to outages during storms and power disruptions. Two-way radio devices on the other hand can send and receive audio signals and messages without the use of cellular towers and networks. The infrastructure for a two-way radio system is resilient to downtime and more dependable by design.
Two-way radios are more rugged and durable than cellular phones. They are designed to sustain drops, extreme weather conditions, and even water submersion unlike cellular phones. Radios have long battery life, and convenient push-to- talk functionality. Today's digital two-way radios boast features like text messaging, alarms, and gps location. Most importantly, radios are easy to use. Just push a button and start talking.
How Total Safety Can Help
When seconds count, you can count on Total Safety. Our industrial communication solutions include technologies, people, and equipment that enable real-time communication in mission-critical situations.
Communications technology helps save lives. We use mission-critical Motorola two-way radios because they are engineered for reliability in the toughest conditions and situations. From our advanced alarm system to immediate emergency assistance notifications, our Communications helps keep your workers safe when they need it most.