We're hiring Turnaround Technicians in the Gonzales area for turnaround season.  We invite you to come out and meet the team at one of our hiring events this month.  See below for locations and dates.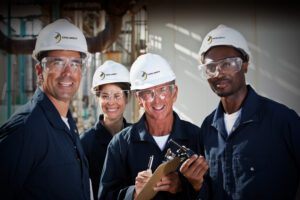 Come in person to interview
Active TWIC Card Required
Valid Driver License
Excellent Driving Record & Insurable
Refinery Experience a plus
Must be able to work 12 hour shifts
Must be willing to travel
LOCATION 1:
Holiday Inn Express |2806 West Hwy 30 | Gonzales,  LA – Get Directions here.
DATES:
 Tuesday 8/9
 Wednesday 8/10
 Tuesday 8/16
 Wednesday 8/17
TIME:  9:00AM – 4:00PM
LOCATION 2 :
Geaux Jobs of Ascension 1060 East Worthey St. Gonzales, LA   – Get Directions here.
DATES:
 Thursday  8/11
 Thursday 8/18
TIME:  9:00AM – 4:00PM
Total Safety is the world's premier provider of integrated safety and compliance services and the products necessary to support them, including gas detection, respiratory protection, safety training, fire protection, compliance and inspection, comprehensive flare services, industrial hygiene, onsite emergency medical treatment/paramedics, communications systems, engineered systems design, and materials management.
See all job openings here: https://www.totalsafety.com/careers/