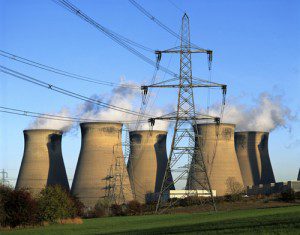 By Mandy Sunderland, Senior Industrial Hygienist
It is recognized that well-planned and executed outages are far less expensive and much safer than taking a reactive approach and responding to unplanned failures as they occur.
Tremendous effort typically goes into planning and coordinating the various aspects of a major outage to maximize repairs and preventive maintenance that can only be conducted in "shut down" mode. It is critical that all issues, like industrial hygiene, rescue and safety personnel, are fully addressed in the early phases of outage planning. Playing catch-up in these areas can have a negative impact on worker safety, project budget and schedule.
Industrial Hygiene Management
Assessing risks of chemical and physical exposure for the myriad activities involved in major industrial outages can be daunting for even the most seasoned Industrial Hygiene professional. But a comprehensive IH assessment is an essential part of outage management to assure IH resources are allocated properly, controls are provided and exposures are monitored.  Creating a comprehensive list of activities and potential exposures will protect workers, improve safety and reduce costs during the outage process.
From the assessment, the information should then be compiled and prioritized for controls and monitoring.  Priorities should be established based on:
Toxicity and immediate risk to workers
Regulatory requirements
Understanding of the work activity
(are exposures related to the activity well understood and documented, or is
this a new or unique potential exposure that is not well understood?)
Emergency and Rescue
Having highly skilled safety personnel on standby to protect workers in emergency situations reduces liability and increases productivity by being able to respond quickly and appropriately. Rescue personnel should provide:
Self-rescue and rescue team training
High angle, hull entry and confined space rescues
Safety supervision and confined space assessment
Space or site rescue pre-planning and pre-entry equipment staging
Proper entry permit documentation
The writing of hull entry procedures and guidelines
Continuous atmospheric monitoring and ambient air testing
Specialized Industrial Safety Personnel
Industrial Safety Technicians and Safety Attendants (holewatch/firewatch/bottlewatch) increase safety and efficiency and reduce costs. By having Specialized Safety Personnel on an
outage provide excellent benefits, like:
More competitive billing rates
Craftsmen are not tied up performing attendant duties
Reducing the number of multiple contractor employees, thus reducing the total man-hour costs of the project
Immediately being able to provide time tickets and head count reports, as well as up-to-the-minute cost reporting
Due to the high cost and loss of production associated with outages, it is essential these are executed as efficiently and safely as possible.  Proper management of safety issues during outages can help your company increase profitability and decrease liability during crucial outage and shutdown periods. Outages are hectic, chaotic and stressful by nature. By making your safety list (and checking it twice), you can help ensure the success of your outage!