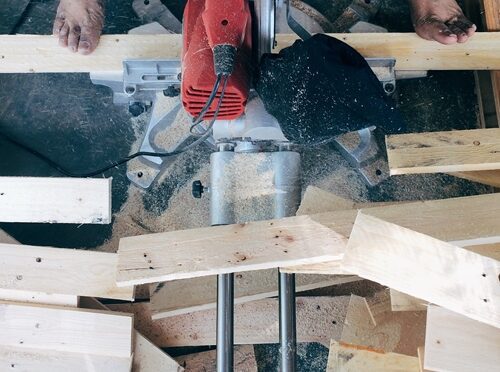 The U.S. Occupational Safety and Health Administration recently released a guide on the new silica regulations for small businesses in the construction industry.
OSHA's final silica rule was originally published in May and received strong levels of support from industry organizations and labor groups, according to Safety+Health magazine. The new rule provides guidelines for how long workers should be exposed to breathable silica (50 micrograms per cubic meter of air) over an average eight-hour shift.
The Small Entity Compliance Guide shouldn't be thought of as yet another form of regulation. Instead, it's advisory in nature and meant to help companies of all sizes understand the new rule and what it means for silica protection standards.
Reviewing the guide
Safety managers and other executives will want to take the time to fully review OSHA's guide because of the wealth of information it contains over 103 pages.
Companies should first be able to determine whether or not the crystalline silica standard applies. If so, OSHA provided two distinct ways to control silica levels: alternative exposure or specified exposure control methods.
OSHA has different safety protocols depending on which method employers choose to implement. By choosing a specified control method for a task or piece of equipment, an employer must ensure protections are fully implemented.
Alternative exposure methods have a few more steps to follow. An employer needs to determine the level of silica employees are exposed to and then make efforts to limit exposure levels to 50 µg per cubic meter of air over an eight hour average. Companies can achieve lower silica levels by utilizing engineering controls while also implementing respiratory protection. In its guide, OSHA has provided helpful advice regarding different tools and how to limit the amount of silica they create. For example, OSHA stated stationary masonry saws should be outfitted with an integrated water delivery system that helps suppress dust and silica.
Yet, employers aren't finished after limiting silica levels. They also need to keep detailed records of employee exposure to silica and safety plans.
A need for safety plans
In addition to covering specific work site and personal protective equipment requirements, OSHA created drafts of sample exposure control plans. These cover safety protocols for different tasks performed by employees, such as when a worker demolishes concrete in a building using a jackhammer.
According to OSHA's guide, safety plans should include:
Description of task
Control description (Controls, work practices, respiratory protection)
Housekeeping
Procedures to restrict access to work areas
Since all safety plans will follow the same template, OSHA recommended companies keep templates on file to expedite the process. The same idea applies for medical forms, which need to be filled out after a worker is examined following exposure to high silica levels.
Why are forms required?
OSHA requires the use of forms because of how widespread breathable crystalline silica is. All workers who work around and inhale this substance are protected by OSHA regulations.
Silica is a common byproduct of when certain tools, such as walk-behind saws, handheld power saws and handheld grinders, among others, make contact with the following substances:
Concrete
Stone
Brick
Sand (when it's used with abrasive blasting)
Block and mortar
Simply put, a lot of tasks across all industries create breathable silica.
"A lot of tasks across all industries create breathable silica."
Compliance forms are also required because employers can't rely on only employees tracking silica levels by themselves. Every company needs to take a proactive approach to ensure PEL levels don't exceed 50 µg per cubic meter of air over eight hours, and they can achieve high safety standards through more oversight.
For example, OSHA's rule mandates the use of engineering controls to restrict worker exposure to silica and to restrict access to hazardous sites. Employers are additionally required to provide respiratory protection when PELs can't be lowered by engineering controls, and lastly, all employees need to be trained on the dangers of silica.
Changes to silica levels
OSHA made changes that actually lowered the amount of breathable silica workers can be exposed to. In fact, the new exposure limits were first recommended by the National Institute for Occupational Health and Safety in 1974. This new permissible exposure limit is five times lower than the previous limit in the construction industry and half the limit in general industry.
OSHA's updated rules offer better protection standards against breathable silica, and every organization will need to review the compliance guide to ensure they meet OSHA regulations regarding worker safety.