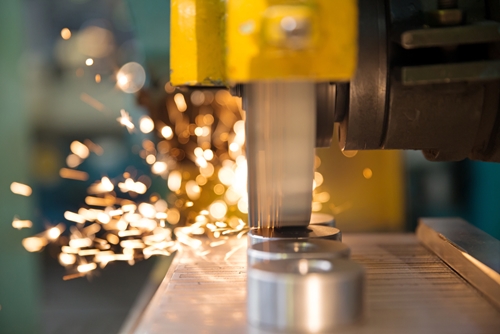 Lockout/tagout has been an integral part of workplace safety since its creation in 1989. The process of controlling hazardous energy prevents approximately 50,000 injuries and 120 fatalities annually, according to the U.S. Occupational Safety and Health Administration.
Simply put, lockout/tagout works. But OSHA recently proposed a revision to its compliance standard that has employers worried.
OSHA wants to remove "unexpected" from rule
According to OSHA's Control of Hazardous Energy Standard (29 C.F.R. part 1910.147), the lockout/tagout standard oversees "the servicing and maintenance of machines and equipment in which the unexpected energization or start up of the machines or equipment, or release of stored energy, could harm employees."
During the fall of 2016, OSHA proposed removing "unexpected" from its lockout/tagout description. It may seem like a small change, but it could have larger repercussions throughout the workplace.
Why is there controversy?
According to Healthcare Packaging, Bruce Main, president of design safety engineering, told attendees at November's Pack Expo that removing one word will essentially require all energy sources to be locked out, not just unexpected sources of hazardous energy.
"This means that new technology or controls designed to enable safe and quick access for necessary tasks will be prohibited," said Main.
In Main's point of view, the proposed change will especially impact machine suppliers whose equipment is used across many industries.
Bloomberg BNA noted how The Graphic Arts Coalition wrote to OSHA that removing "unexpected" would put more workers' lives in danger throughout industrial workspaces. Even the manufacturer Siemens AG called the proposed change out of line with global standards and proper manufacturing standards.
Adding to the negative reaction to OSHA's proposal is the U.S. Chamber of Commerce. The lobbying group said OSHA understated the costs of complying with an updated rule (if it's finalized).
Why was the change proposed?
Given the controversy and strong pushback, it's natural to wonder why OSHA would even consider making this change. OSHA believes removing "unexpected" would clear up confusion. The agency said safety procedures are ignored during a machine's startup phase because releasing stored energy as a machine starts isn't considered unexpected.
Yet a 1996 federal appeals court decision stated that machines that warned employees during the startup procedure don't technically release energy unexpectedly.
It remains to be seen if OSHA will revise its proposal following a commenting period that ended Dec. 5. But it won't hurt if employers understand the potential impact this change may have on a workplace.
Employers may have an extra burden
First, employers may have to revise their existing safety plans, in addition to their lockout/tagout procedure.
But the biggest – and arguably most controversial – change means employees would likely face extra regulatory burden. Essentially, employers would now need to expand their lockout/tagout procedures to cover equipment that previously didn't need to be locked out.
And as the Chamber of Commerce stated, companies would face increased costs by adding more lockout/tagout equipment to their workplace.
Given these changes, some organizations believe a wholesale change is needed if OSHA wants to change how hazardous energy should be controlled.
Lockout/tagout's future
Even though lockout/tagout is necessary at many work sites, employers still struggle to meet compliance. According to OSHA, failure to control hazardous energy accounts for nearly 10 percent of serious injuries in industrial workplaces.
Now might be the time to consider overhauling the lockout/tagout standard, which has remained static since its inception.
Leading the charge is the American National Standards Institute Committee. In an interview with EHS Today, Todd Grover, global senior manager for applied safety solutions at Master Lock, said OSHA's current zero-risk blanket approach may not always be suitable in 2017. Having to completely shut down a machine may interfere with tasks around the workplace.
Another issue with lockout/tagout in its current form is companies have difficulty complying with the standard. According to Grover, only 1 in 10 employers has a credible lockout/tagout program in place, 60 percent try their best to meet compliance and 30 percent have no lockout/tagout procedure.
"Only 1 in 10 employers have a credible lockout/tagout program in place."
Those numbers need to change. Bridging that gap and modernizing lockout/tagout is the new ANSI/ASSE Z244.1 standard, based on best practices in manufacturing.
"Lockout, in its essence, is a procedural or administration step in the hierarchy of controls. Its effectiveness is dependent of employers and workers," said Grover.
ANSI's new standard emphasizes scalability. Since it's a living program, employers can make changes to their lockout/tagout procedure if new machines are added or production lines are expanded.
Keep in mind however, that ANSI/ASSE Z244.1 is not law – it's simply a best practice. It's up to companies if they want to complement OSHA's lockout/tagout rule with ANSI's standard.
As machines get more advanced and manufacturers include safety warnings regarding hazardous energy, OSHA faces the possibility of overhauling its lockout/tagout procedure. One small change already ignited a storm of opposition, so rewriting the rule to work in 2017 and beyond may be a possibility.
But if companies want to employ best practices, they should consider implementing the ANSI/ASSE Z244.1 standard.
Above all, employers need to ensure a lockout/tagout procedure is in place to protect workers from hazardous energy.
For more information on lockout/tagout and best practices to employ, visit Total Safety.