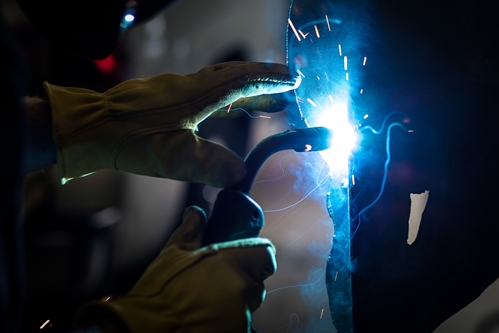 Occupational health and safety is a practical matter, where the major goals are seemingly universally shared by the business and its staff. No reasonable employee would want to hurt themselves or others in a workplace accident, and companies have a vested interest in both keeping workers safe and staying on the right side of relevant regulations.
This common desire for a safe workplace doesn't mean problems won't arise, however. Employees may become complacent or view certain safety requirements as too much of a burden, while safety managers and business leaders may not notice these issues or work to resolve them quickly. How can organizations encourage a better overall climate for workplace health and safety for both frontline employees and managers? The answer is effective engagement.
An engaged workforce is a safe workforce
"Employees and workplaces with high levels of engagement are safer, too."
Statistics and polling group Gallup conducted an extensive meta-analysis of health and safety data in 2016, involving more than 82,000 business units and 1.8 million employees across 230 total organizations. The findings were clear: Employees and workplaces with high levels of engagement saw fewer workplace accidents than those with lower engagement. Specifically, business units among the top 25 percent of engaged workplaces saw 70 percent fewer incidents than those in the bottom 25 percent.
A 2014 study focused on other dimensions of workplace engagement by Queens University's Queen's Centre for Business Venturing and Aon Hewitt reinforce this broad finding. Research by the two groups, covering more than 10 years and 110,000 employee surveys, found significantly lower absenteeism (20 percent) and employee turnover (26 percent) rates in businesses with strong engagement levels. Low levels of both metrics are significant factors in general engagement and maintaining high levels of safety.
The importance of effective engagement is clear in terms of improving workplace health and safety concerns. There are many tactics for improving engagement, including:
Regularly involving staff in health and safety concerns: All businesses have to train employees on a variety of relevant safety issues, but businesses with high levels of engagement go further. Open, two-way communication about why and how the company deals with safety issues is important, as giving employees a voice makes them feel involved and heard. Addressing potential concerns proactively and transparently helps convince workers their employer is doing more than the bare minimum and can inspire a similar sense of participation.
Recognizing employee achievements: The National Safety Council suggests simple actions, like thanking workers for continued periods of safe operation and informal, on-the-spot praise for following safety rules can have a positive effect. Expressing support and recognizing good behaviors is an easy and effective way to reinforce those actions among staff.
Supporting ongoing employee development: Companies that give employees resources to grow in their roles and move into new ones show they value staff in the long term. EHS Today said businesses that take this step see more successful workers and lower turnover.
Providing excellent PPE and other safety equipment: Giving employees more than the bare minimum is a clear indication of care and support.
Working with an experienced and knowledgeable vendor like Total Safety gives companies plenty of choices when it comes to high-quality safety equipment. Make sure your business finds the right partner for providing staff with the best safety equipment possible – a key element of successful engagement.