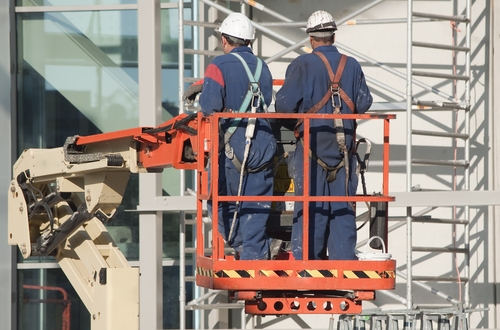 The Occupational Safety and Health Administration's annual release of its most frequent workplace violations is an excellent opportunity for businesses to assess their own risk factors and act accordingly.
The repeated appearance of many violations on the list is a reminder that common workplace safety issues can be corrected with effective planning and the right approach to problem-solving. As you review OSHA's most commonly violated standards, consider how your organization can address any similar concerns and improve safety outcomes.
OSHA's most common violations, ranked
"The 2017 list features several violations that regularly appear."
Although the final results could change as the information is still in a preliminary stage, little movement on the list is expected, according to Safety.BLR. Patrick Kapust, OSHA deputy director for the directorate of enforcement programs, shared this information at the National Safety Council's annual Congress & Expo, held in Indianapolis in 2017. Although OSHA hasn't yet officially released the data on its website, the results were widely reported. Here are the top 10 most frequent violations:
Fall protection, general requirements.
Hazard communication.
Scaffolding.
Respiratory protection.
Lockout/tagout.
Ladders.
Powered industrial trucks.
Machine guarding.
Fall protection, specific to training.
Electrical, specific to wiring methods.
The list is very similar to 2016's version, shared by Safety + Health magazine. Ladders and powered industrial trucks changed places, while issues with fall protection training jumped to No. 8 and ultimately displaced last year's No. 10 position holder, general requirements for electrical. Even when considering the variations in this year's preliminary data, the persistence of many common safety violations is clear to see.
Recognizing the one type of standard to make two appearances on the list, fall protection, is especially important. Although the prevalence of violations specifically in the construction market has an impact on fall protection's ranking, there are thousands of general industry violations each year as well.
With issues related to training now also cracking the top 10, workplace safety specialists and leaders need to make sure staff are fully trained in appropriate use of relevant personal protective equipment and have a work environment free of height-related hazards. Considering scaffolding and ladders' positions on the list, a deep review of any work done by employees at heights is needed to ensure full compliance.
A wide variety of companies have the potential for many, if not all, of the violations listed to occur in their facilities if they don't thoroughly and consistently value the need to assess conditions, implement changes, educate staff members and solicit feedback. PPE, training, safe scaffolding, machine guarding and plenty of other physical and conceptual needs go into the development of a truly safe environment.
The Society for Human Resource Management spoke with Tressi Cordano, a lawyer with Washington, D.C., firm Jackson Lewis, who suggested employers place particular emphasis on training. Many of the most common violations involving training in some form or another. Therefore, regular audits of employee records and quick action to provide any missing training are both critical for a safe workplace.
To ensure your company makes its working environment as safe as possible, partner with an experienced and knowledgeable vendor like Total Safety.