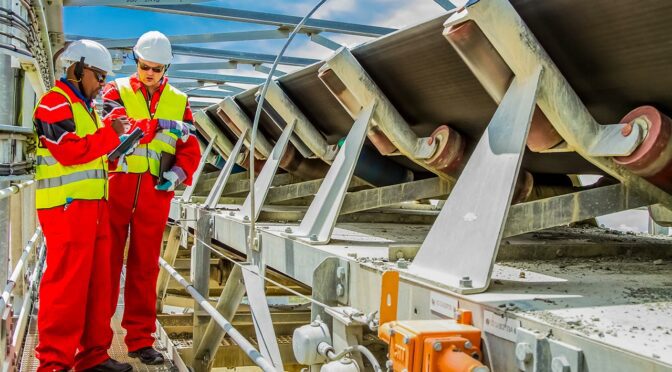 Plant turnaround is an inevitable reality and a common occurrence in many industries. A turnaround is a scheduled stoppage of part or all of a plant's operation. It's normal for operations to stop for maintenance, replace equipment, upgrade resources, or to maintain regulatory compliance. Over time, assets age, processes fail, and you may need to periodically shut down in order to get your operation back to full production again.
For any organization, turnaround is a massive undertaking. Beyond the possible financial pressures, this process can be one of the biggest challenges an operation can encounter. A shutdown can bring up many questions, complexities, and logistical concerns. Let's look at how your next turnaround project can be more simple, safe, and streamlined.    
Planning For Success
As an organization, it's important to define turnaround objectives with your turnaround project, plan 6-18 months in advance before the shutdown or turnaround occurs. Management must then clearly outline what work needs to be accomplished by creating a clearly defined set of criteria.
A sound mitigation strategy helps reduce downtime, improves safety, and reduces costs while enhancing business process optimization and mitigating risk. Plan for the unseen! It's vital to control the shutdown without scheduled delays. From one phase to the next, the plan needs to address all activities and expected deliverables. Setting goals, developing strategies, defining tasks, and creating schedules form the basis of turnaround development and success.
Leadership can maximize efficiency by creating a Gantt chart and utilizing project management software. With these tools, teams can schedule and assign tasks, create a work breakdown structure, and evaluate progress in real-time.
Also, make sure stakeholders are on board with the process upfront. Share all facets of the upcoming event with stakeholders, like turnaround objectives, project preparation schedule, capital project integration, resource requirements, and initiating a dynamic risk management process.
Scope Management & Cost Control
After the initial planning is complete, it's time to define the scope of the project and select the actual work to be accomplished. Cost control is a key component. It's important to determine, for instance, if monitoring technology is more cost effective than hiring extra workers for the project. Once you have identified the specific work to be added to the scope, evaluate it thoroughly. If proposed work meets the requirement, include it in the project. If it does not meet the requirements, staff should consider scheduling it at a different time. During this phase, take time to identify and formulate cost estimates, schedules, work lists, and resources needed to complete the turnaround.       
Total Safety's Worker Safety Technology
"Almost 50% of work-related accidents occur during plant maintenance outages and stoppages, according to TA Cook and Solomon Associates."  
Turnaround is where operational and worker safety are at their peak of vulnerability. Ensuring jobsite safety for workers, contractors, and visitors should be a top priority during shutdown. Turnaround can present many challenges for safety and may involve workers performing tasks that aren't necessarily routine. Also, a large number of contractors may be working on site for the first time with little knowledge of the equipment, supplies, and processes.
Here are a few advanced safety solutions you should include in your next turnaround phase.
SmartMonitor
During large-scale turnaround projects, monitoring in confined spaces is absolutely critical. A Centralized Confined Space Monitoring (CCSM) system utilizes advanced technology, connecting safety equipment and highly specialized technicians to keep an eye on workers in tight areas. With CCSM, entrants to confined spaces have an improved line of communication and visibility to operators in the centralized control room.        
WorkZone
Lockout/Tagout (LOTO) procedures ensure that machinery is properly shut off and unable to start up again prior to completion of maintenance work. LOTO software increases efficiency in creating complete and accurate lockout/tagout packages that include tags, field lists and associated documents, to help companies meet regulatory safety requirements by reducing inconsistencies caused by manual processes.
Communication
During turnaround, communication is key. Mission-critical 2-way communications like Motorola's push-to-talk radios are ideal for these projects, maximizing safety, efficiency, and compliance by providing immediate service during maintenance or shutdown.
Guard
Wearable technology, such as Guard, keeps workers safe with real-time monitoring, detection, and immediate response. This portable technology is especially crucial during shutdown and turnaround projects. From gas monitoring to motion and fall recognition, wearable technology can track, notify, and provide emergency assistance to protect workers during critical situations. 
Total Safety provides all of these solutions to help safeguard workers during turnaround, shutdown, or maintenance projects.   
Risk Management
It's important to know the potential risks associated with turnarounds. To help mitigate risk, work with experienced partners who understand turnaround procedures and provide solutions that enable you to plan for the unseen.
Risk management begins by minimizing the risks with the highest impact. Risks are added and subtracted from a list based on potential new risks, existing uncertainties, and other changing conditions. Not all risks can be managed, but if the team focuses on areas with the highest impact, the success of the project will be maximized.
Also, make sure your workplace is compliant with OSHA regulations. OSHA guidelines will help your operation adhere to required safety standards. To further manage risk, utilize worker safety technology, provide equipment such as air-breathing apparatus, and establish emergency response and safety personnel during the turnaround process.                
Stakeholder Communication
It's a good idea to communicate with shareholders as often as possible. Provide daily email updates and have scheduled check-in meetings to discuss progress, problems, or any potential monetary concerns. If a problem or delay does occur, resolution will be much easier if you're in consistent communication with shareholders.            
Turnaround is a complex (and expensive) endeavor. But if your operation plans accordingly, assess the risks, and applies advanced technology to keep workers safe, your turnaround phase will go as smoothly and efficiently as possible.
Need help planning your next turnaround? Talk to a Total Safety expert today.